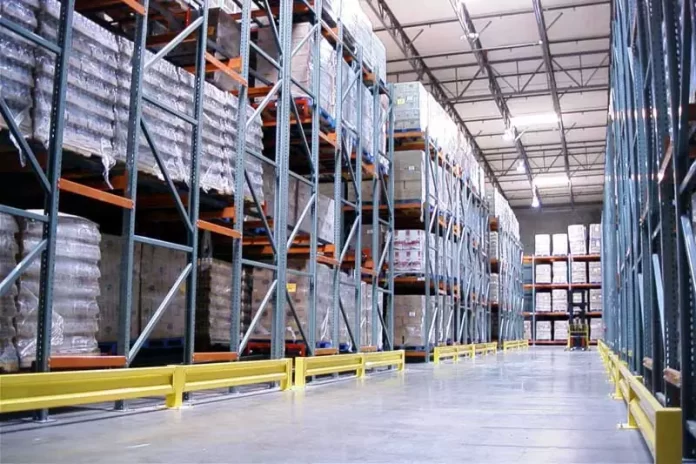 When it comes to addressing the complexities of industrial logistics, LD Systems has demonstrated its capability once again, as evident in its recent project with the notable brand, Ocean Spray.
Background
Upon acquiring a new facility in Pennsylvania, Ocean Spray was met with numerous bids from various firms, all proposing new pallet racking systems. LD Systems, known for its practical solutions, introduced a different perspective to the challenge.
The Relocation Approach
Rather than suggesting new racks, LD Systems put forward a proposal: To relocate the existing racking from the former building to the new site. This wasn't a mere shift; the plan detailed:
Dismantling the existing 44,000 pallets of push-back rack.
Repairing any damage or wear for extended usability.
Transporting the system across a 200-mile distance.
Re-establishing the racks in the new facility.
This comprehensive move was executed in an impressive span of 90 days, resulting in substantial savings for Ocean Spray, to the tune of $11 million.
Behind the Project
LD Systems employed a range of services to facilitate this endeavor:
Data Analysis: Evaluating the current system and assessing future needs.
Layout and Design: Optimizing the arrangement for space and efficiency in the new venue.
AutoCAD Drawings: Offering precise graphical blueprints for accurate setup.
Equipment & Installation: Utilizing the right tools for a smooth transition.
Project Management: Ensuring detailed oversight from inception to completion.
Cooler & HVAC Modifications: Tweaking the new premises to preserve the quality of Ocean Spray's products.
Project Insights
The new Ocean Spray facility spans from 250,000 sq. ft. to a substantial 988,000 sq. ft. and accommodates a diverse product range, from beverages to snacks. Central to their storage was the Push Back Racking System, highlighting effective space management.
Conclusion
The relocation project for Ocean Spray is a testament to LD Systems' forward-thinking approach. By choosing an unconventional yet efficient path, LD Systems reiterates the importance of strategic vision in the realm of industrial logistics.
Continue following Industrial Machinery Digest for more insights into the industry's latest projects and advancements.
Additional Resources