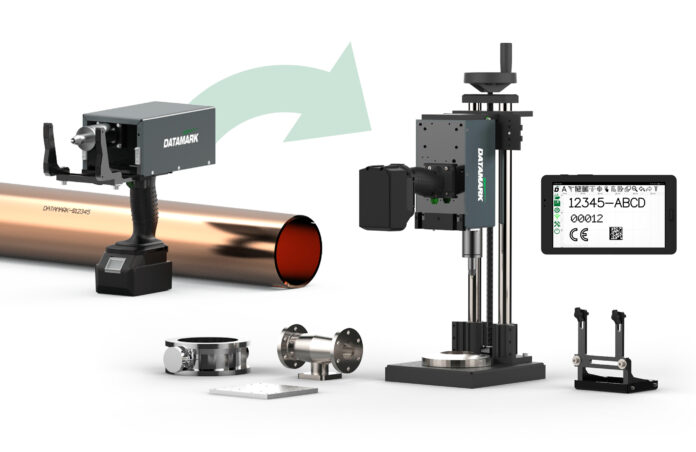 Tough industrial environments require a rugged marking machine that's rugged and easy to operate. Datamark Mobile Series dot peen markers from Dapra Marking Solutions eliminate unnecessary cables, bulky controllers, and complicated software from the equation to get your team up and running in minutes. From tubes, profiles, and frames to data plates and machined parts – these machines mark it all using intuitive software for a phone, tablet, or laptop.
The Mobile Series is designed to withstand everyday abuse with a steel housing and industrial-grade components capable of deep marking metals and alloys up to 62 HRC. High-capacity rechargeable Li-ion batteries support more than 3 hours of continuous operation and can be swapped out on the fly for extended use. 
Three marking window sizes are available to support a variety of requirements. All models can be quickly mounted on an optional column and base for precise benchtop marking of small parts and metal data plates.  
Dapra Marking Solutions has supported North American manufacturers' unique marking and traceability requirements for nearly 40 years.