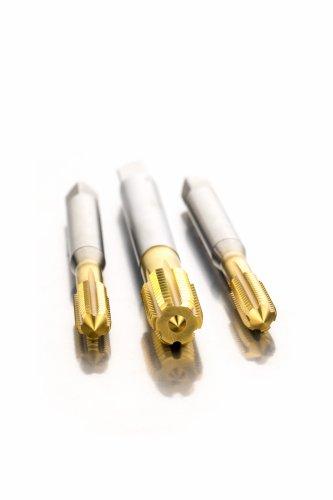 This high performance HSS-E thread forming tap is suitable for both through and blind holes in a wide range of workpiece materials. The premium materials used in the taps provide a balanced ratio of toughness, hardness and heat resistance to the entire tap.
It is available in DIN/ANSI standard and UNC, UNF and Metric thread forms to provide options for world-wide operations. With a new forming lobe geometry, optimized post-treatment, TiN coating, and oil grooves providing lubrication up to 3.5xD depth, these taps are the first choice for highly demanding mass production threading applications.
All the new Dormer products continue the Dormer Pramet promise to be simply reliable.
About Dormer Pramet
Dormer Pramet is a global manufacturer and supplier of tools for the metal cutting industry. Its comprehensive product program encompasses both rotary and indexable drilling, milling, threading and turning tools for use in a wide variety of production environments. An extensive sales and technical support service operate from 20 offices, serving more than 100 markets worldwide. These are assisted by dedicated production facilities in Europe, Americas and Asia, along with a highly developed distribution and logistics network.
SUBSCRIBE to our Complimentary Publications: