Thermacut  Introduces Elliptical Diffused Injection Nozzles
Thermacut, The Cutting Company, announces the THERMACUT ELLIPTICAL-DIFFUSED INJECTION NOZZLES for the Hypertherm® HPR® and HPR XD® cutting systems.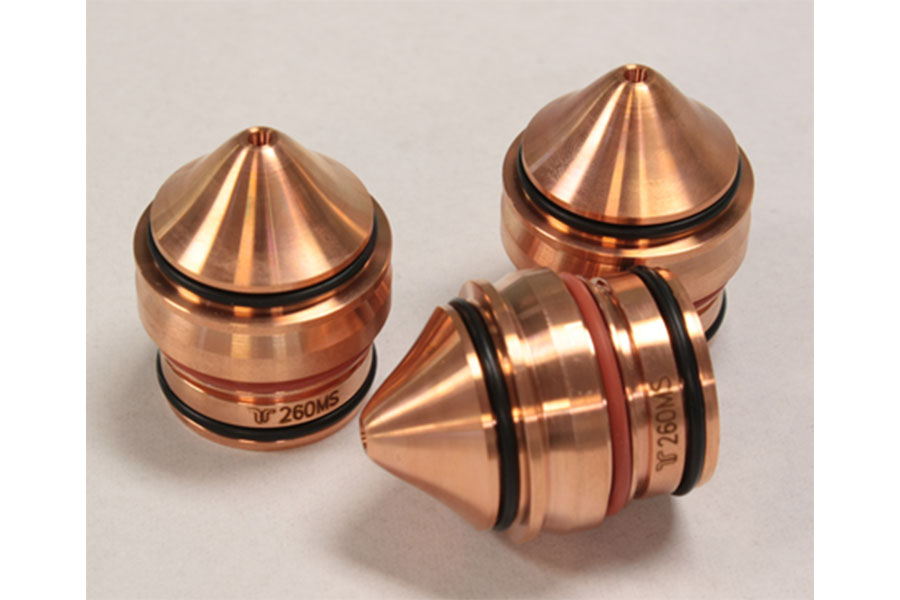 The patented ellipse design allows the gas to focus the arc without the destabilizing effects caused by concentrated injection methods. The ellipse also allows the nozzle face to be smaller, bringing the cooling effect of the shield gas closer to the nozzle orifice.
Benefits of the elliptical design include increased arc stabilization and improved distribution of the shield gas resulting in improved electrode and nozzle life as well as superior cut quality.
*THERMACUT is not associated with the above-named manufacturers.
About Thermacut
Thermacut produces and sells replacement consumables for plasma cutting applications, in addition to replacement lead packages and torch heads for plasma cutting, MIG/MAG, TIG/WIG and plasma welding.
Thermacut is among the leading producers of replacement consumable parts and torches for plasma cutting and welding. In terms of the variety of plasma products offered, Thermacut stands alone with over 150 replacement plasma torch head models with the associated consumables.
Contact Thermacut for further information at thermacut.us.