Gilman Precision is thrilled to announce the addition of an innovative 3D Linear Products CAD Configurator to their website for increased efficiency and ease when viewing and adjusting product specifications.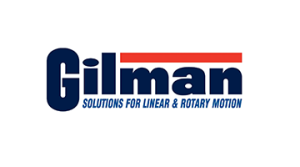 The new Gilman 3D Linear Products Configurator will serve engineers and other prospects by allowing them to select, view, and insert Gilman 3D CAD models & 2D drawings directly into their own CAD systems. This online resource will maximize efficiency in the design and customization process by allowing users to include and manipulate Gilman products into CAD designs to easily tailor a product for a specific application.
The Gilman 3D Linear Products Configurator was built by Catalog Data Solutions Inc. (CDS) and is powered by their CDS Catalog & CDS ModelServer solutions. The following Gilman products are featured in the configurator: Dovetail, Linear-Guide and Hardened-Way Slide Stages and accessories.
This new development has been in the works for almost a year, and will be the first of its kind in the linear and rotary motion industry. Despite its innovative capabilities, the configurator is incredibly user-friendly and will work on any operating system or web browser. User's simply visit the 'Resources' section of Gilman's website (see below), and log into the program using their designated username and pin. Users then have 100% access to search and view all of Gilman's linear designs, select products and alternative options, download a specified CAD drawing and integrate it into their own CAD designs.
"We are very excited to present this state-of-the-art service to our customers. Its capabilities will dramatically reduce the time and cost involved in purchasing standard and custom products", remarked Doug Biggs, Vice President of Sales and Marketing at Gilman Precision, "We have put in the work up front to give our customers the best experience possible when working with Gilman Precision, and we will continue to do so as we find new ways to create engineered solutions for exacting needs."
This program creates enhanced customer service during the customization process by reducing the time and cost involved in quoting a project. Customer's will no longer have to wait on project drawings, but may choose to modify the CAD files themselves using their own engineer's whom are familiar with the problem at hand. As usual, customers always have direct access to Gilman engineers during the customization process. Professionals are never more than a phone call away for assisted product selection, suggested solutions for unique applications and overall guaranteed customer satisfaction.
CDS has had a remarkably positive influence on the technology of this industry. CEO John Major spoke on the effectiveness of this new tool, "As product selection and buying continues to change and evolve, sales and marketing organizations need to stay in front of the selection and buying process. Gilman Precision is accomplishing exactly that with their new 3D Linear Products Configurator."
Gilman Precision is excited for the release of their new 3D Linear Products CAD Configurator, and will continue to look for more opportunities to increase efficiency and satisfaction for their customers.
About Gilman Precision
Gilman Precision develops customized slides and spindles for value-minded engineers with exacting needs and standards; and provides expert service for virtually any manufacturer's equipment. Serving a variety of industries and applications, these engineered solutions are advanced by a highly skilled, knowledgeable and experienced team that delivers on-time and within budget. For more information, visit www.gilmanprecision.com, or call (800) 445-6267.
About CDS
CDS serves Industrial Suppliers by providing B2B e-Commerce solutions that get their products found, designed-in and purchased. CDS enables product and industrial parts manufacturers and their distributors to increase sales by enabling their products to be specified into new designs, improve website conversion rates, generate high quality sales leads, and improve customer service. The company's customers include the world's leading manufacturers and distributors in the building products, high tech and industrial manufacturing industries. For more information call, (408) 550-8820 or visit www.catalogdatasolutions.com.