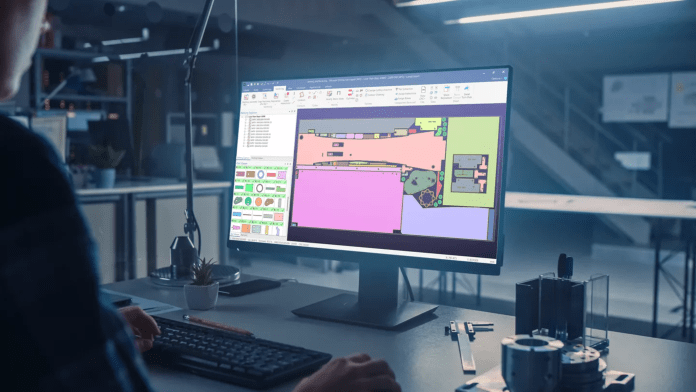 With more than 80 improvements the new Lantek software includes flexible tools that streamline both inventory and the customers' daily work in any scenario
Lantek products (Expert, Flex3d, Bend, MES, and Integra) have been optimized for efficiency, guaranteeing security and digitalization for all sheet metal manufacturing processes
Lantek, a multinational pioneer in the digital transformation of the sheet metal and metal cutting and processing sector, has introduced a host of new features and advances in its new Lantek v43 software.
The new updates have been developed with a focus on process speed and efficiency, providing automatic and intelligent tools for users' day-to-day tasks in a sheet metal manufacturing environment.
Incorporated in the new version are improvements in manufacturing and inventory management to increase flexibility when reacting to production circumstances, keeping traceability under control, strengthening security, and optimizing processes and material usage.
Juan José Colás, Chief Sales and Marketing Officer of Lantek said, "With this new version of our software we ensure that our clients get the most out of their machinery and equipment. In addition, we collaborate with them in the digitalization of their manufacturing processes, providing agility, efficiency and control in their daily workflows, guaranteeing the long-term sustainability of their businesses."
Lantek Expert 
The standout features in Lantek Expert incorporate new options for flexibility during production, streamlining the programming process to automatically apply selected cutting technology across a whole range of nests, significantly shortening the machining time for all nested parts.
This version also includes new options to quickly and easily reassign a set of nests from one machine to another, saving time by accelerating the process and eliminating the need to make repetitive manual adjustments.
For punching machines, a key innovation within Lantek Expert is a specially shaped punch technology that facilitates a high level of automation from the import of the drawing to the generation of the CNC file.
Lantek Flex3D 
Lantek Flex3D has undergone a significant re-engineering of its key functionalities to optimize performance and improve the user experience. The result is a more efficient solution that minimizes execution times and computing resource requirements.
The software helps improve productivity by finding ways to reduce or avoid machine downtime. For example, minimizing the potential collisions with the cutting head, thanks to the new automatic holes destruction algorithm.
Additionally, it includes new nesting algorithms that favour a more efficient use of material. Now, it is possible to achieve a "no scrap" target with the application of new machining techniques. This is made possible by joining parts at the end of the tube with micro joints.
Lantek Bend 
This solution to Lantek's portfolio is an important upgrade in manufacturing process capability. Lantek Bend allows any operator to perform folding tasks in an agile manner with a high level of expertise. This latest addition to the cutting and folding suite represents a major step up in the company's multiplatform strategy, which constantly aims to incorporate new models of machines from different manufacturers.
Lantek MES and Lantek Integra 
Lantek MES and Lantek Integra are designed to allow agile and flexible production planning, optimizing both inventory and the efficient use of resources while maintaining complete traceability at all times and enabling precise control of total costs.
New functionalities, aimed at coordinating manufacturing management with stock control, support a more efficient and responsive production process allowing companies to meet customer demands effectively and maintain a competitive advantage in the market.
The introduction of intermediate warehouse management in the production process improves the visibility and traceability of ongoing manufacturing, as well as its cost assessment. It also optimizes the workflow of operators in the workshop through precise location of the parts that must be processed in each workcenter.
The new version includes a powerful option to reassign the machines from those nested for production to different machines by automatically applying the necessary machine technology and CNC generation changes. With this advance, users will experience a significant acceleration in production scheduling and optimized workload balancing between machines, making it possible to respond more effectively to any event that happens in the workshop.
Lantek is a multinational which is leading the digital transformation of companies in the sheet metal and metal industry. With its patented manufacturing intelligence software, it enables factories to be connected, turning them into Smart Factories. It rounds off its range of services with CAD, CAM, MES, and ERP solutions for companies that manufacture metal parts from sheet metal, tubes, and profiles using any cutting technology (laser, plasma, oxycut, waterjet, shearing and punching).
Founded in 1986 in the Basque Country (Spain), one of the main European hubs of machine tool development, Lantek enables the integration of sheet metal and metal processing technologies using the most advanced manufacturing management software. The company is currently the outstanding leader in its sector thanks to its capacity for innovation and commitment to internationalization. With more than 32,000 customers in over 100 countries and 21 offices in 15 countries, it has an extensive network of distributors with an international presence.
SUBSCRIBE to our Complimentary Publications: