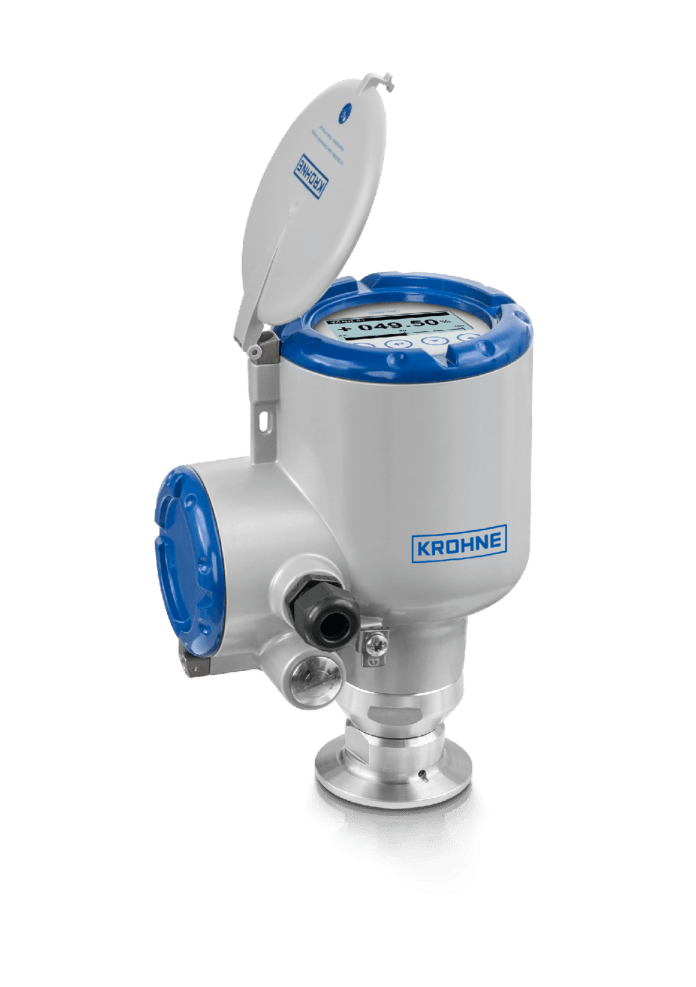 KROHNE, a world-leading manufacturer and supplier of solutions in industrial process instrumentation, highlights the application of its OPTIWAVE 5400 to level measurement of refined edible oil. The OPTIWAVE 5400, one of KHRONE's industry-leading radars, offers continuous and accurate monitoring of oil level in tanks, empowering organizations to transform their processes by enabling efficient inventory management and control.
The OPTIWAVE 5400 is a 2-wire, 24 GHz radar (FMCW) level transmitter for liquids in basic process applications. It offers continuous, non-contact level measurement in closed tanks or open air and can be equipped with a 316L Metallic Horn antenna or PP Drop antenna. The radar achieves high dynamic range, with a measuring range of 0…100 m / 328 ft.
Automating the measurement process with the OPTIWAVE 5400 allows organizations with edible oils to replace imprecise, irregular manual measurements, such as the dipstick method, which can be labor intensive and prone to human error. Manual measurements are also periodic, and so they cannot achieve continuous level measurement and control.
In contrast to manual methods, the OPTIWAVE 5400 offers reliable and accurate measuring that continuously provides level readings directly in the control room, which can then be used for further analysis and stock management. The radar can even provide accurate readings in processes with fast changing levels, such as when tanks are being filled or emptied. Remote level monitoring of edible oil tanks also allows stock control from a central location.
Significant time, cost, and workload savings are achieved by applying the OPTIWAVE 5400 to level measurement of edible oils. Eliminate human error and labor-intensive processes by adopting this automation technology for your edible oil tanks.
About KROHNE
KROHNE is a worldwide technological leader in the development, manufacture, and distribution of accurate, reliable, and cost-effective measuring instruments for the process industries. KROHNE focuses on forming partnerships with its customers to provide them with the most reliable and innovative solutions available in the marketplace.
SUBSCRIBE to our Complimentary Publications: