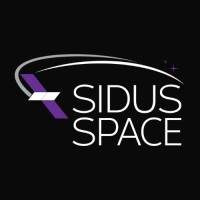 Sidus Space (NASDAQ: SIDU) (the "Company" or "Sidus"), a multi-faceted Space and Defense-as-a-Service satellite company announces the award of an additional hardware manufacturing subcontract to support NASA's Artemis Program and Space Launch System ("SLS") Manned Vehicle.
Under the terms of the subcontract between Sidus Space and Craig Technologies, Sidus will be responsible for the fabrication of the Umbilical Quick Disconnects on the Universal Stage Adapter for the SLS. Dynetics (NYSE: LDOS), is the prime contractor building the Universal Stage Adapter for NASA's SLS.
The SLS is a super heavy-lift launch vehicle that provides the foundation for human exploration beyond Earth's orbit. With its unprecedented power and capabilities, the SLS is key to NASA's Artemis program, which has the goal of returning humans to the Moon, establishing a sustainable human presence on its surface, and preparing for human missions to Mars. The SLS will send the Orion spacecraft, astronauts, and cargo directly to the Moon on a single mission, while also being designed to be flexible and evolvable for deep-space destinations.
"The award of this subcontract further validates Sidus' ability to deliver mission critical hardware to our key partners and vendors," said Carol Craig, Sidus' Founder and CEO. "As a result of this award, our Umbilical Quick Disconnects are expected to be a key piece of hardware on NASA's Space Launch System Manned Vehicle, and we are proud to be a part of to the Artemis Program's goals of both putting a human back on the moon and advancing NASA's deep space exploration."
The award of this subcontract follows the delivery of Sidus's Umbilicals to NASA's Kennedy Space Center for testing in July of 2022. As a result of this subcontract, Sidus has now been approved for manufacturing of the Qualification test set Umbilicals and the related Qualification testing that ensures the Umbilicals will perform as designed for the Universal Stage Adapter on the Artemis rocket.
About Sidus Space
Sidus Space (NASDAQ: SIDU) is a Space and Defense-as-a-Service satellite company focused on mission-critical hardware manufacturing; multi-disciplinary engineering services; satellite design, production, launch planning, mission operations; and in-orbit support. The Company is located in Cape Canaveral, Florida, where it operates from a 35,000-square-foot manufacturing, assembly, integration, and testing facility focused on vertically integrated Space-as-a-Service solutions including end-to-end satellite support.
Sidus Space has a mission of Bringing Space Down to Earth™ and a vision of enabling space flight heritage status for new technologies while delivering data and predictive analytics to domestic and global customers. Any corporation, industry, or vertical can start their journey off-planet with Sidus Space's rapidly scalable, low-cost satellite services, space-based solutions, and testing alternatives. More than just a "Satellite-as-a-Service" provider, Sidus Space is a trusted Mission Partner–from concept to Low Earth Orbit and beyond. Sidus Space is ISO 9001:2015, AS9100 Rev. D certified, and ITAR registered.
SUBSCRIBE to our Complimentary Publications: