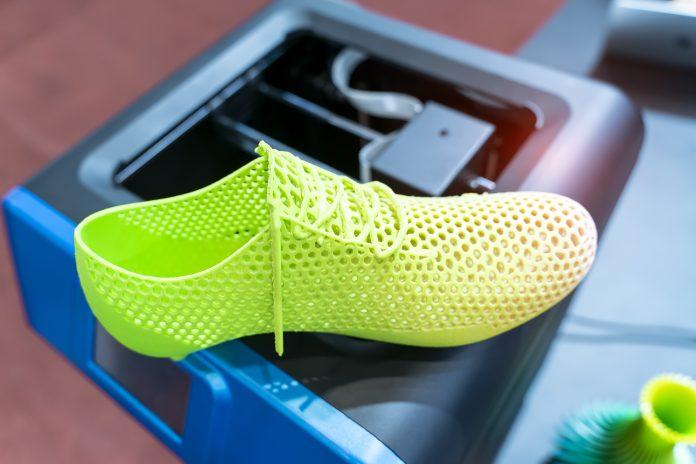 Additive manufacturing technology is putting its money where its demand is. On the job search site Indeed, there are over 1,300 full-time job openings associated with the technology. If Contract, Temp, Internship, and other classifications that are not listed as full-time are included, then over 2,100 jobs are in the mix. Specifically as it relates to the full-time job openings, 620+ of these openings had salaries above $65,000. That is nearly half of the full-time openings. If the needle is moved up to a minimum of $110,000 annual salary, then there are still 215+ listings available that meet that criteria.
LinkedIn has over 70 openings for additive manufacturing positions. These range from business line directors focused on additive manufacturing, to project managers delivering products manufactured using additive manufacturing, to engineers design additive manufacturing processing or products, to machine or process operators. Most of the jobs do not have listed compensation, but the ones that do are $100,000+. The companies are wide ranging from startups to a litany of established employers like Los Alamos National Laboratory, PPG, Raytheon, Boeing, GE, Lockheed Martin, Air Force Research Laboratory and Honeywell. If the search criteria is widened, to include the term additive manufacturing in the company description, and not necessarily related to the job name, then literally thousands of opportunities are displayed. ZipRecruiter lists 500+ jobs in the space. Over 100 of those listings are for salaries listed as $140,000+.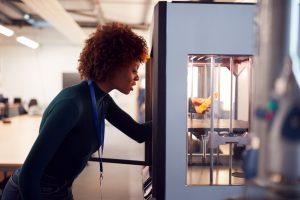 If the workforce demand is any indication, then additive manufacturing is not only here to stay, it is on the way up. Grand View Research has forecasted a compounded annual growth rate of over 20% between 2022 and 2030. This means growth in software, hardware, service bureaus, and all aspects of the applied technology. One way to understand the growth potential is to take a look at the large global business consulting firms to understand their perspective. Accenture has created an Additive Industry X Experience, which provides such benefits as feasibility analysis and design for additive services. Deloitte is marketing a service called 3D Printing and Additive Manufacturing Consulting in which they are working with HP to accelerate the digital reinvention of supply chains. McKinsey and Company in 2022 published a piece analyzing whether AM was ready for the mainstream. The conclusion in May 2022 was that there were some things holding the technology back. One of the requirements for organizational scaling was to create centers of competence within the organization. Many of the job listings above have units or groups that are focused on AM technology. Certainly the large global consulting powerhouses Accenture and Deloitte seem to have created service lines or offerings that would indicate a base of knowledge capital.
Another requirement, in the McKinsey and Company published article, for organization scaling in the AM space was skill building for engineers and operators. This is where the disconnect is occurring, but rapidly being addressed by academia. Today there are many colleges in the United States and abroad that offer additive manufacturing classes. Additionally, many of these colleges now offer degrees in AM. The information is an aggregation of publicly available data through searching the school websites. Keyword search used was "additive manufacturing degree." Please contact these universities directly with questions.
Pennsylvania State University
The Penn State master of science, master of engineering, and graduate certificate in additive manufacturing and design programs offer students and working engineers a unique opportunity to become technically outstanding experts in additive manufacturing in residence at University Park or online via Penn State World Campus
Northwestern University
Northwestern's Department of Materials Science and Engineering, the world's first academic department of its kind, offers graduate programs leading to the MS and PhD degrees in diverse areas of materials science. These areas include nanomaterials, biomaterials, electronic materials, metals, ceramics, and polymers with applications in energy, sustainability, medicine, and additive manufacturing.
Illinois Institute of Technology (Illinois Tech)
Offers a Masters of Engineering in Advanced Manufacturing with a Specialization in Additive Manufacturing. Specifically, courses in the additive manufacturing specialization will cover such topics as advanced materials processing, computer-aided design, and advanced CAD/CAM. Core program requirements include computer-integrated manufacturing technologies, design optimization cycle, and statistical process and quality control. The course is intended to prepare a student for the role of Digital Manufacturing Engineer, Additive Manufacturing Engineer, or Additive Manufacturing Service Engineer.
University of Maryland
Mechanical Engineering has long been one of the most sought-after disciplines in engineering. Our graduate program gives students the tools to expand their understanding of the fundamentals in this robust field while introducing them to modern technologies including: robotics (including medical robotics); machine learning; energy and environmental engineering; fiber optics; and additive manufacturing.
Duke University
The Masters Eng in Computational Mechanics and Scientific Computing is ideal for students who want to pursue careers in additive manufacturing.
Purdue University
The 100% online, 30-credit hour materials engineering (mse) concentration is packed in our Interdisciplinary Master of Science in Engineering (MSE)/Master of Science (MS) degree. This program is for professionals who want to enhance their careers through developing cutting-edge knowledge in materials science and engineering as well as leading innovations in the five main classes of materials – metals, ceramics, polymers, composites, and biomaterials. As a student in this program, you will focus on materials topics and technical knowledge like additive manufacturing, machine learning, high-resolution microscopy, and materials fatigue.
Additionally, Purdue offers an Additional Additive Manufacturing Professional Development path. Purdue University's online Additive Manufacturing (AM) certificate offers professionals an opportunity to analyze industry case studies and stay current with the rapidly industrializing area of AM technologies and 3D printing. You will not earn credit for this program. The 100% online Additive Manufacturing Certificate courses are designed to provide students and/or professionals fundamental knowledge of AM skills that can be immediately applied to their projects and used to advance their careers.
The professional certificate programs are offered in collaboration with the Purdue School of Materials Engineering and The Barnes Group Advisors, a Pittsburgh-based consulting company providing additive manufacturing and 3D printing expertise.
Go to www.engineering.purdue.edu for more information.
Arizona State University
Manufacturing engineering draws upon two distinct bodies of knowledge: manufacturing processes (i.e., how materials are altered in either shape or properties) and the processes of manufacturing (i.e., manufacturing systems and management). This combination of topics is embedded in the MS program in manufacturing engineering, and students can follow their interests by developing deeper expertise in either manufacturing processes or the processes of manufacturing.
The program provides advanced technical content to help students prepare for career transitions and improve company competitiveness. It consists of a core set of courses designed to provide all students with advanced knowledge of manufacturing fundamentals and an introduction to systems engineering. The expertise developed in the core curriculum supports student focus areas building on existing unit faculty strengths, including automation, robotics, additive and subtractive manufacturing processes including computer numerical control machining, modeling and simulation, electronics manufacturing and manufacturing management.
Carnegie Mellon University
Offers a focused Master of Science in Additive Manufacturing. The Master of Science (MS) in Additive Manufacturing (AM) is a two-semester full-time degree program designed to educate students in the engineering science required to understand and advance additive manufacturing (AM) and provide hands-on experience with designing and building parts using AM technology. The program combines fundamental understanding of the underlying science, as well as practical instruction in the technologies of additive manufacturing through classroom and laboratory coursework.
Michigan State University
Our online Master of Science in Mechanical Engineering helps engineers develop the skills they need to solve complex problems in materials and physics and transform their disciplines. Students may pursue tracks in Thermal Fluids Science and Engineering or Mechanics, Dynamics, and Manufacturing while completing coursework in areas including design and optimization, green energy production, additive manufacturing, aerospace, robotics and bioengineering.
Massachusetts Institute of Technology
Offers an Additive Manufacturing online certification. This is an online additive manufacturing course on the fundamentals, applications, and business implications of 3D printing for design and manufacturing.
Additive manufacturing (AM), broadly known as 3D printing, is transforming how products are designed, produced, and serviced. AM enables on-demand production without dedicated equipment or tooling, unlocks digital design tools, and offers breakthrough performance and unparalleled flexibility across industries. But, knowledge remains one of the greatest barriers to AM's wider adoption. So, how can you leverage the potential of AM to drive innovation in your organization?
Join MIT faculty and industry leaders for an online course that will give you the knowledge and confidence to architect and implement innovative uses of AM across the product life cycle and accelerate your career in this rapidly emerging field.
Ohio State University
Offers a Masters of Global Engineering Leadership with a technology track in Additive Manufacturing. The Additive Manufacturing (AM) track covers fundamentals, design and analysis, and applications of additive manufacturing technology.
Not listed here, Virginia Tech has a Dreams Lab dedicated to Additive Manufacturing, for R&D efforts. University of Washington Mechanical Engineering degree has an additive course to include in the curriculum, as do many colleges in the United States. Most importantly there are opportunities at these schools and others to "skill up" in additive manufacturing skills – with a wide array of engagement models (night, online, in person, certificate focused, masters degree, etc).
Websites of many startups like Carbon and Divergent3D, as well as nouveau riche companies such as Tesla have online listings for additive skill sets. Now is the time to invest, now is the time to grow.