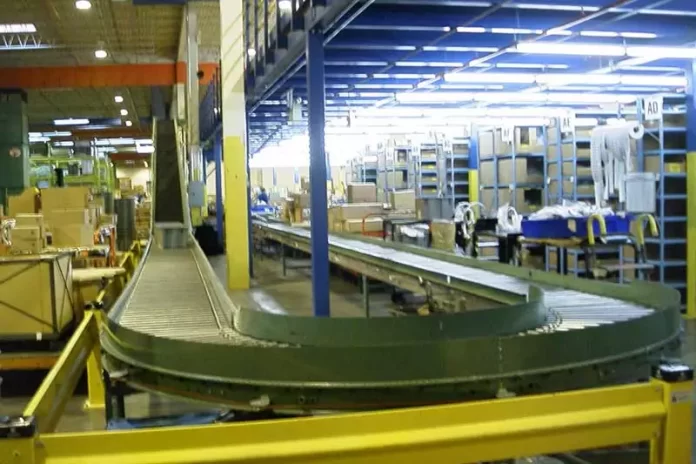 Delving deep into the world of automobile advancements, Industrial Machinery Digest is ecstatic to spotlight yet another groundbreaking project helmed by LD Systems. This time, our journey takes us to the realm of automotive parts, specifically for a name synonymous with reliability and precision: American Honda.
The Challenge
American Honda's expansive inventory of 110,000 SKUs posed a significant logistics challenge: how to manage such a vast collection efficiently. The challenge wasn't just about finding a solution but about finding one that was scalable and innovative.
LD Systems' Approach
LD Systems' ApproachUpon deep discussions and evaluations, LD Systems proposed an effective solution: A Parts Picking Mezzanine Conveyor integrated with advanced sortation systems.
Key aspects of this system included:
Layout and Design: A focus on streamlining workflows, reducing manual tasks, and optimizing space.
AutoCAD Drawings: Detailed graphical representations ensured accurate integration and setup.
Equipment: Selected specifically for automotive parts, emphasizing longevity and operational efficiency.
Installation: Ensuring a seamless setup where all components interact efficiently.
Project Management: Providing oversight from start to finish, prioritizing timely execution and quality.
A Closer Look at the Infrastructure
The storage and conveyor systems included:
Storage Solutions:

Mezzanine: Multi-tiered structure to make the best use of available space.
Steel Shelving & Pallet Rack: Durable storage options for a range of parts.
Specialized Pallet Rack: Tailored for specific parts that needed particular storage solutions.

Conveyor Systems:

Belts: Designed for consistent and reliable movement.
Line Shaft Transport: Ensures swift and safe transportation of parts.
Accumulation: Designed to prevent any hold-ups and maintain a steady flow.
Sortation: Advanced mechanisms to ensure accurate delivery of parts.

Conclusion
The solution provided to American Honda by LD Systems serves as a significant example of innovative logistics in the automotive sector. Navigating an inventory of 110,000 SKUs was challenging, but LD Systems delivered commendable solutions to address the challenge effectively.
Stay tuned to Industrial Machinery Digest for more updates on the latest advancements in the industrial sector.
LD Systems is proud to be a women-owned business!
Our goal is to treat every customer, vendor, employee and anyone else with whom we may interact as we would want to be treated. To find out more about our services and a representation of some of the projects we have successfully completed, please explore our website. Please contact us to talk about any opportunities you may have, or ideas you would like to discuss. LD Systems is proud to be a women-owned business!
Additional Resources