New Graphite Board Insulation Enables More Thermally Efficient Furnace Hot Zone
Solar Manufacturing, Souderton, Pa., announces it has been cooperating for the past year with Graphite Machining Inc., Topton, Pa., on the development and testing of a new graphite board material and its application in vacuum furnace hot zones. This new graphite board material has undergone extensive thermal and vacuum testing to prove its improved thermal efficiency and excellent vacuum performance compared to prior and present graphite board designs.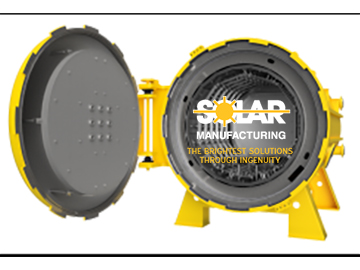 GMI intends to market this new graphite board under the name of Heatguard insulation, while Solar will incorporate this new material into its vacuum furnace hot zones under the trade name of Hefvac (High Efficiency Vacuum).
According to Frank C. Schoch, president of GMI, "After extensive testing against our existing and competitive insulating materials, Solar Manufacturing and Graphite Machining combined our respective experience and created this new thermally efficient graphite board insulation material."
By incorporating Hefvac board insulation, Solar Manufacturing has now developed a proven, more thermally efficient vacuum furnace hot zone design that is capable of achieving faster and better vacuum levels because of the Hefvac sealed and low-moisture-absorption structure.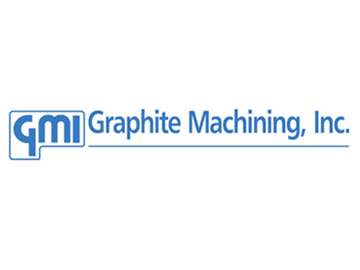 William R. Jones, CEO of the Solar Atmospheres family of companies notes, "I will be giving a presentation at the 2016 FNA (Furnaces North America) show in Nashville, Tenn., to highlight the testing and comparisons of prior designs to this new board material and to illustrate not only the more thermally efficient aspect of the new material, but also the ease and advantages of its use. Hefvac will be on display at Solar Manufacturing's booth 301-303 with a full size hot zone."
About Solar Manufacturing
Solar Manufacturing stands out above our competition. Our vacuum heat treating and brazing furnaces are designed to be the most energy efficient, cost effective, highest performing and most technically advanced furnaces on the market. With models ranging from small top-loading laboratory size furnaces to mid-size horizontal production furnaces to huge car-bottom vacuum furnaces, we design for heat treat processes such as hardening, brazing, stress relieving, normalizing, annealing, tempering, and sintering. Our furnaces feature improved graphite insulation materials, curved graphite heating elements, tapered gas nozzles, high velocity gas quench systems, SolarVac® 3000, 4000, and 5000 interactive control systems, ConserVac energy management system and Magnetic Specialties' Smart Power Supplies.
Solar Manufacturing has also developed a name throughout the industry in Aftermarket Support. Our engineers can improve your existing hot zone by designing a replacement hot zone that is durable, energy efficient and will improve cooling and heating. We also offer vacuum furnace spare parts and service.
Solar Manufacturing is a member of the Solar Atmospheres family of companies. Solar Atmospheres, Inc. is a progressive company and the largest independently owned commercial heat treater in the USA. With this affiliation and our extensive experience, Solar Manufacturing has gained a distinct advantage in the industry to assist you in choosing the right vacuum furnace or replacement hot zone for your needs.
Please visit www.solarmfg.com for more information.
About Graphite Machining Inc.
An industry leader, the GMI Family of Companies has the unique ability to meet your carbon and graphite needs from raw materials through purification and precision machined parts. With over 30 years of experience, we are experts in the manufacturing, purification and machining of graphite, carbon and graphite composites.
We specialize in providing cost-effective solutions for a wide range of applications to meet your specific needs. What sets us apart from the competition is the combination of our people, technical expertise, and easy access to our state-of-the-art facilities. We are committed to providing quality products at competitive prices, when you need them. Your satisfaction is our goal.
For more information, visit www.graphitemachininginc.com.