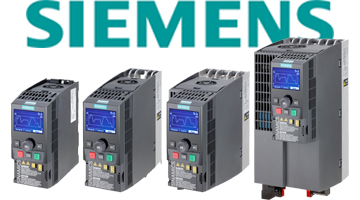 Siemens announced today immediate availability of its popular Sinamics G120C drive in AA size, which replaces the previous G120C frame size A in power ratings up to 2.2 kW
(3 hp), including communication variants for USS, PROFIBUS, PROFINET and EtherNet/IP.  Offering high power density in a smaller footprint, the new "tiny drive" offers fully compatible replacement for the equivalent power ratings on the previous version.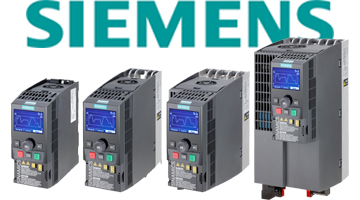 On new control cabinet designs, the G120C FSAA has significant size advantages, up to 32% less overall volume, for the OEM or integrator, but requires no re-engineering, when migrating from the G120C FSA on current jobs.  Overall dimensions on the smaller unit, designed for use with PROFIBUS and USS variants are only 173mm high x 73mm wide x 155mm deep (6.8" x 2.8" x 6.1").
Other benefits of the new G120C FSAA include use with increased motor cable lengths,
up to 50m (165 ft) for shielded and 150m (495 ft) for unshielded, plus identical voltage ratings, current ratings, load cycles and compatibility with all standard Siemens options such as operator panels, input and output chokes, as well as external Class B EMC filters.
The G120C FSAA offers UL open type, IP20 protection in the 0.55–2.2 kW (0.75–3 hp) range.
Through the introduction of this new tiny drive, Siemens can now offer machine builders another economical, space-saving and easy-to-operate standard AC drive with a wide range of functions, according to Robert Soré, product marketing manager for general purpose drives at Siemens.  Typical applications for this product span a broad machine and equipment range, including smaller test stands, mixers, conveyors, fans, pumps, compressors and basic production machinery.
About Siemens USA
Siemens Corporation is a U.S. subsidiary of Siemens AG, a global powerhouse focusing on the areas of electrification, automation and digitalization. One of the world's largest producers of energy-efficient, resource-saving technologies, Siemens is a leading supplier of systems for power generation and transmission as well as medical diagnosis. With approximately 348,000 employees in more than 190 countries, Siemens reported worldwide revenue of $86.2 billion in fiscal 2015. Siemens in the USA reported revenue of $22.4 billion, including $5.5 billion in exports, and employs approximately 50,000 people throughout all 50 states and Puerto Rico.