LumaSense Invites Visitors to Explore New User-Friendly Website
Website designed to offer the ultimate user experience with richer online content and resources on our technologies, product portfolio, and applications
LumaSense Technologies, Inc. introduced the updated website Mid-July and included many new features to help industrial users find the quality process monitoring and control solution information they need quickly and easily.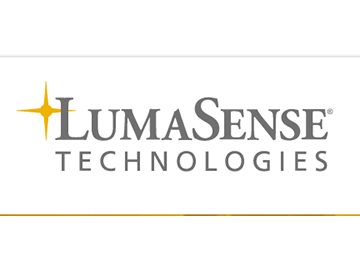 Global Communications & Publications Manager Viki DeMars said, "We really tried to put the user experience at the forefront of our website revamp. We researched our visitors' needs and the result is an extremely user-friendly site with better content that looks great on all devices."
Visitors will not only benefit from a cleaner, sleeker look and feel, but will see richer content, including the new technology overview pages. With the new Our Technologies page, visitors have the opportunity to learn more about the technology behind each product – infrared temperature sensing, infrared sensor calibration, fiber optics thermometry, non-dispersive infrared gas analysis, and photo-acoustic spectroscopy.
In addition to updating hundreds of product and solution pages, the new site includes a comprehensive and robust download center that allows visitors to view content never before available on the LumaSense site. Visitors can easily search hundreds of drawings, datasheets, application notes, manuals, and other documents by filtering language, product, market, and resource type.
Another great tool for visitors is the new Market, Application, Production, & Solutions (MAPS) feature. Quickly search for solutions suitable for a specific application and learn more about them in just a few clicks.
Additional updates include:
Improved site architecture including easy-to-navigate mega menu
Responsive design for optimal viewing across a wide range of devices
Updated Product pages with new photos, technical specifications, and corresponding accessories
Updated Solution pages with new pages (including many new applications)
About LumaSense Technologies GmbH
LumaSense Technologies, Inc.® is one of the world's most trusted providers of innovative temperature and gas sensing devices. By applying LumaSense's proven systems and software, customers in Global Energy, Industrial Materials, Advanced Technologies, and Other markets are able to reduce waste and inefficiency in their processes.
For more information about LumaSense Technologies, visit www.lumasenseinc.com.