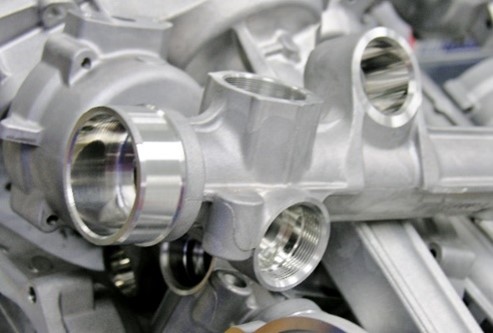 KYZEN, the global leader in innovative environmentally friendly cleaning chemistries, will exhibit at Rematec 2023, scheduled to take place June 27-29, 2023, in Amsterdam. The KYZEN clean team will discuss METALNOX M6355 and M6324R as well as the effective applications of both products in remanufacturing at Stand #08.108.
When choosing products from the METALNOX line for the removal of burned-on oils and carbon, oxidation and grime, remanufacturers choose KYZEN, the experts in cleaning remanufactured parts.
METALNOX M6355 is a heavy-duty cleaning chemistry specifically designed to meet stringent demands in precision stamping and some aluminum remanufacturing processes. It is highly concentrated and has a long bath life for use in both spray-in-air and rotary basket cleaning systems while effectively removing oils and carbon from aluminum and steel parts without damaging or discoloring.
METALNOX M6324R is a high-alkaline aqueous cleaning chemistry for cleaning steel parts that is effective in both spray and immersion cleaning. The oil-splitting formula of M6324R contributes to a cost-effective cleaning operation with its long bath life and quality as a low-foaming, non-emulsifying chemical blend. It effectively removes water-soluble oils, heavy greases, deep draw stamping compounds, oxides and burned on carbon.
About KYZEN
KYZEN is a global leader in providing environmentally responsible, RoHS compliant precision cleaning chemistries for industries ranging from electronics and advanced packaging to metal finishing and aerospace applications. Since its founding in 1990, KYZEN's innovative cleaning technologies, scientific expertise and customer support have been repeatedly recognized with the industry's most prestigious awards.
SUBSCRIBE to our Complimentary Publications: