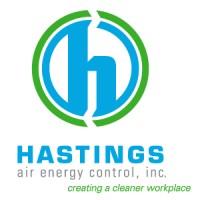 – IVEC COMMAND gives you the controls to optimize your ventilation system throughout your facility.
– Document your facility's power-saving and system-use capacity, increasing productivity and reducing operational downtime.
– Delivers customizable, highly efficient solutions that consistently save you time and money – now and over time.
– Harness IVEC technology to lower costs & boost efficiency
– Maximizes your system's efficiency and intelligence
– Cut operating costs by 50% to 80% by lowering energy & maintenance costs
IVEC Ultra
At IVEC®, we've taken a fresh approach to ambient air ventilation. We engineer innovative, award-winning technologies to provide cleaner air to manufacturers with the most cost-effective and efficient solutions. This maximizes a ventilation system's return on investment.
IVEC Ultra technologies and engineering aligned with industrial ventilation principles runs smarter to provide cleaner air with the lowest overall cost of ownership compared to conventional ventilation systems.
More intelligent than any other dust collector, the Intellivent™ GVSC (General Ventilation Self Cleaning) collectors are the only collectors on the market designed to self-adjust to optimize air filtration with a low filter pressure drop. With efficient and offline cleaning only, the GVSC units
maintain 24/7 operation with zero downtime. GVSC collectors also control their motor speed and power usage with continual collection of dust to ensure lower energy and maintenance costs as well as maintenance requirements.
When you equip your workplace with IVEC Ultra, you gain a ventilation system with centralized dust collection paired with innovative technology to provide the most effective way to nearly maintenance-free air quality control.
SUBSCRIBE to our Complimentary Publications: