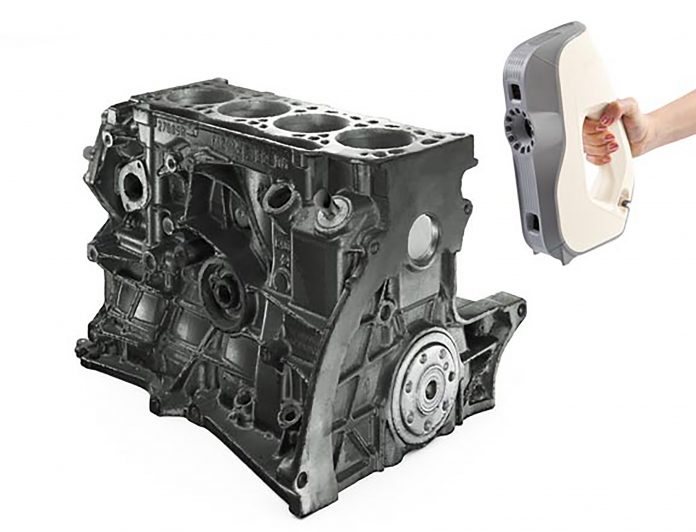 The Canton Area Chamber of Commerce, U of I Extension, Spoon River College and SIU School of Medicine recently hosted the Canton Career Expo at Canton High School. This was the largest career event at Canton High School with participation from 45 area employers. During each rotation, presenters gave an overview of their profession, answered questions and led students in a hands-on activity. Approximately 160 seniors attended the morning session, with 162 juniors participating in the afternoon. They were divided into six groups and rotated among six "cluster areas." These areas included agriculture, food & natural resources; arts, communications and information systems; engineering, manufacturing and technology; health and life sciences; human services; business, management and administration. Students were able to see the list of employers in each cluster and chose two from each cluster.

Exact Metrology attended this career expo to grow their relationship with schools and businesses in the area, recruit potential employees and educate students on Exact Metrology's technology offerings. The latter was achieved using Artec 3D, a world-renowned developer and manufacturer of professional 3D scanners and software. The Artec Eva™ is a handheld scanner ideal for quick, textured and accurate scans. Artec Eva doesn't require markers or calibration and the scanner captures 16 frames per second. These frames are automatically aligned in real time, making scanning easy and fast.
Dana Green, the inside sales person at Exact Metrology said, "We are focusing on giving back to the local communities by partnering with more schools. These students will be tomorrow's workforce and we want to make sure they know who we are and what we do."
Exact Metrology is an ISO 9001:2008, AS9100, FFL and ITAR Certified Company.
About Exact Metrology
Exact Metrology, with facilities in Cincinnati and Milwaukee and affiliated offices throughout the Midwest, is a comprehensive metrology services provider, offering customers 3D scanning, reverse engineering, quality inspection, product development CT scanning and services and 2D drawings. The company also provides turnkey metrology solutions, including equipment sales and lease/rental arrangements.
About Artec 3D
Artec 3D is an international company, headquartered in Luxembourg, with subsidiaries in the United States (Santa Clara, California) and Russia (Moscow). Artec develops and produces innovative 3D solutions and products. Artec has a team of professional experts in the collection and processing of 3D surfaces as well as biometric facial recognition. Artec's products and services can be used in many industries, such as in engineering, medicine, media and design, entertainment, fashion, historic preservation, security technology and more.
Exact Metrology, Inc.
11575 Goldcoast Drive
Cincinnati, OH 45249
P: (614) 264-8587
P: (513) 831-6620
Contact:
Steve Young