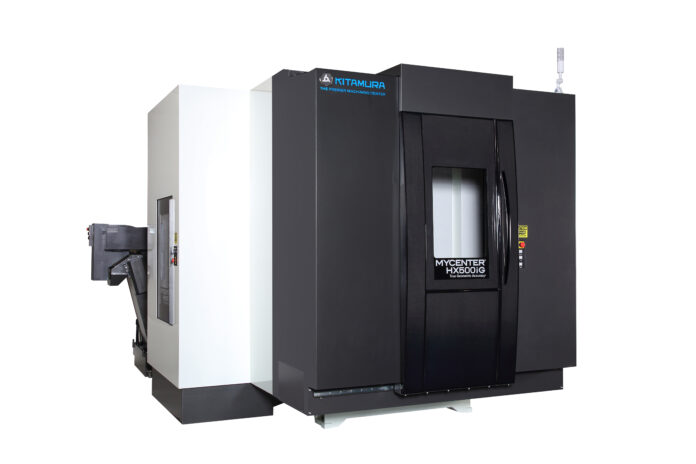 DiPaolo Machine Tools, a leader in supplying industrial machine tools and turnkey systems has added Kitamura Machinery's line of vertical, horizontal, 5-axis and double column machining centers to their milling and automation solutions line up. With more than 50 years of supporting industry through innovative solutions and a dedication to customer service, DiPaolo's strategic partnership with Kitamura will help fill a void in the market.
"We are excited to represent Kitamura Machinery," said Nelson Martins, President of DiPaolo Machine Tools. "The Kitamura brand represents a commitment to quality and innovation and their service focus aligns with DiPaolo's commitment to service. Our team of professionals can help leading manufacturers and production shops through providing turnkey systems, standalone machines, parts, service and applications support. We are specialists when it comes to accurate machining centers and Kitamura rises to the call."
Based in Mississauga, Ontario, DiPaolo Machine Tools has been a leader in the industry supplying new, used and refurbished machine tools. DiPaolo offers end to end service and works with their customers to create the best solution that will maximize operational efficiency.
"DiPaolo Machine Tools' history of rebuilding complex machine tools and commitment to engineered solutions makes for a perfect partnership in representing Kitamura Machinery in Eastern Canada," stated Dave Lucius, Vice President of Sales at Kitamura Machinery.  "We are looking forward to working with DiPaolo's multi-disciplined team to offer customers improved productivity with state-of-the-art machining centers that offer heavy-duty cutting performance, superior accuracy, operator convenience and long-term reliability."