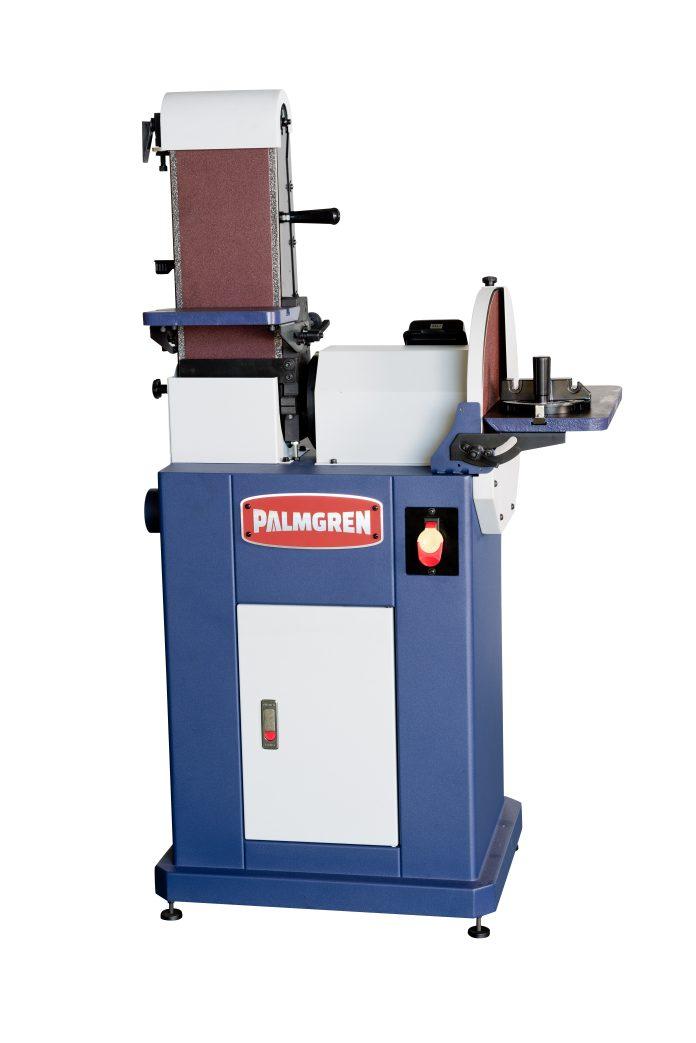 Delivering exceptional versatility and high efficiency, the Palmgren Combination 6 x 14-inch Finishing Machine is designed to meet the needs of the end-user. What differentiates this machine from the competition is its overall design which was built around actual user feedback. The combination finishing machine is really two machines in one because it can handle a multitude of jobs that include contour part finishing, flat stock finishing, polishing, grinding and deburring—virtually any finishing operation. The belt arm
adjusts vertically, horizontally and any position in-between. The belt section is mounted directly to the motor shaft and the graphite pad is replaceable. The machine features advanced easy belt tracking and quick, easy belt changes.  The 100-year-old company is a C.H. Hanson® brand.
About Palmgren
Since 1919 Palmgren products have proven their reliability, efficiency and durability in over 95 years of use by all types of industry throughout the world. Clarence Palmgren was acclaimed for his achievements and contributions to the metal working industry through his innovative designs and patents. He is credited with the design and manufacture of the first machine vises, cross slide and rotary tables that significantly increased efficiency and productivity with metalworking manufacturer's worldwide.
This created the foundation of innovation and quality that the Palmgren brand is built upon and follows today. So it is no surprise that the company continues to be a market leader not only with our vises and positioning tables but across our whole expanded metalworking product offering.
Palmgren today delivers tools for the generations and solutions that solve the needs of the metal working industry.
Recognizing the value of the brand and the need for supplier consolidation by retailers, CH Hanson acquired Palmgren Steel Products in October 2013.
SUBSCRIBE to our Complimentary Publications: