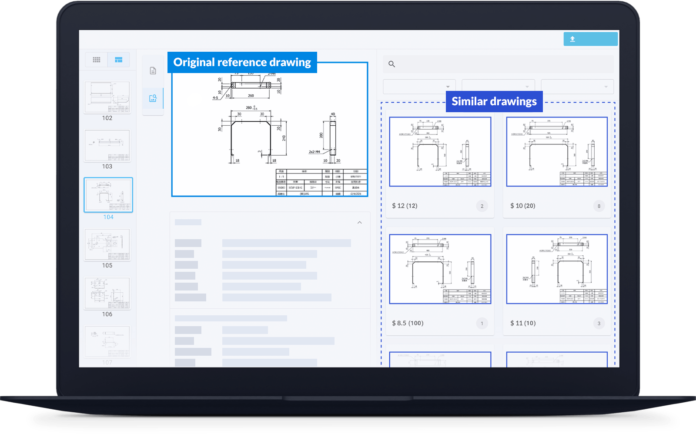 Global procurement solutions leader CADDi Inc. has announced a new service poised to revolutionize the manufacturing industry's digital transformation by utilizing its most essential data: drawings.
The company's latest service, CADDi Drawer, is an AI-powered drawing management SaaS set to officially launch on Thursday, June 8, 2023.
"Every time an experienced employee departs, a wealth of knowledge in drawings and purchase history departs with them, while incoming staff struggle with the challenges of learning and avoiding recreating existing drawings. Our initial goal included helping businesses handle employee turnover while preserving the invaluable knowledge and insights amassed over time," says Yushiro Kato, CEO of CADDi. "I'm confident that we've achieved this and more with Drawer, creating a software that enhances the efficiency of each procurement team member, allowing for smarter decisions through instant access to crucial purchasing information."
CADDi Drawer utilizes machine learning to drastically reduce both procurement costs and labor hours typically spent searching for drawings. The software automatically extracts features from drawings and cross-references them with their purchase history, converting past data into present value cost savings. Developed by top software engineers, the proprietary algorithm for image analysis leads in accuracy for similarity searches in the manufacturing industry, empowering procurement teams to not only digitize but also harness historical data.
The similarity search function simplifies the process of retrieving all pertinent drawings from each company's archive of data. The software significantly cuts down the retrieval time from what used to be hours, or even days, down to mere seconds. This innovation reduces procurement costs by referencing prior purchase histories of similar drawings, allowing users to avoid buying similar parts from different suppliers at higher prices.
SUBSCRIBE to our Complimentary Publications: