Advanced Machine and Engineering and Hennig Inc. at IMTS 2016
Advanced Machine and Engineering will have multiple products on exhibit at IMTS 2016. The West Hall Workholding Pavillion will feature our entire AMROK Tombstone line, including the new Epoxy Mineral tombston
es, TRIAG and AMFLEX Modular Workholding Solutions and our Jakob Clamping Systems (Booth #W 2405).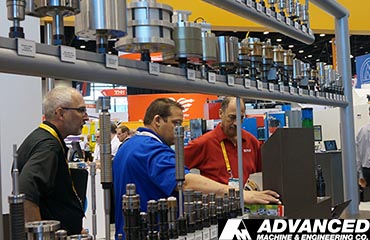 Other products at IMTS 2016 from AME will feature at Booth #NC 421 including, OTT-Jakob Drawbars and Spindle Interface Components, AMLOK Pneumatic and Hydraulic Rod Locks, Sitema Safety Catchers, Stotz Air Gaging, and Spieth Locknuts and Clamping components.
Engineers and Sales Representatives will be available to answer any questions.
AME's sister company, Hennig Inc., will be at Booth #NC 411- right next door to the AME Components booth. Hennig will be displaying their entire Machine Protection product line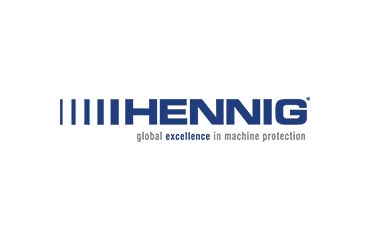 including: Telescoping Steel Way Covers, Folding Bellows, Rollup Covers, Chip Conveyors, Chip Disc Filters and Machine Enclosures.
About Advanced Machining and Engineering
Advanced Machine & Engineering Co., of Rockford, IL, was founded in 1966 by Willy Goellner. Willy's desire and drive to control his destiny culminated in 1958 as a result of his background experience and move to America as an immigrant from Germany.
Originally established as Advanced Engineering Co., the company offered Design, Engineering, and Consulting to Industry – especially in Machine Tools, Assembly and Packaging Machines. The company rented about 1,000 square feet of office space at 515 Loves Park Drive in Loves Park, Illinois.
Advance Machine & Engineering continues to acquire state-of-the-art equipment and highly-skilled machinists & staff, and to adopt quality assurance techniques and Just-In-Time (JIT) Processes, as well as Off-Line programming for CNC machines. Continuous improvement of existing products and processes, as well as new product developments are part of our past, present and future.
For more information, visit www.ame.com.
About Hennig Inc.
Hennig has been the leading manufacturer of machine tool protection, chip conveyors, and coolant filtration systems for over 55 years. The Hennig name is known for quality worldwide, both to the machine tool builders and machine users. Hennig now has a unified presence throughout the world, with facilities in the United States, Germany, Czech Republic, England, Japan, India, and Brazil. With its global presence of 420 employees strong, there are now Hennig manufacturing and service capabilities in every major industrial region in the world.
For more information, visit www.hennigworldwide.com.