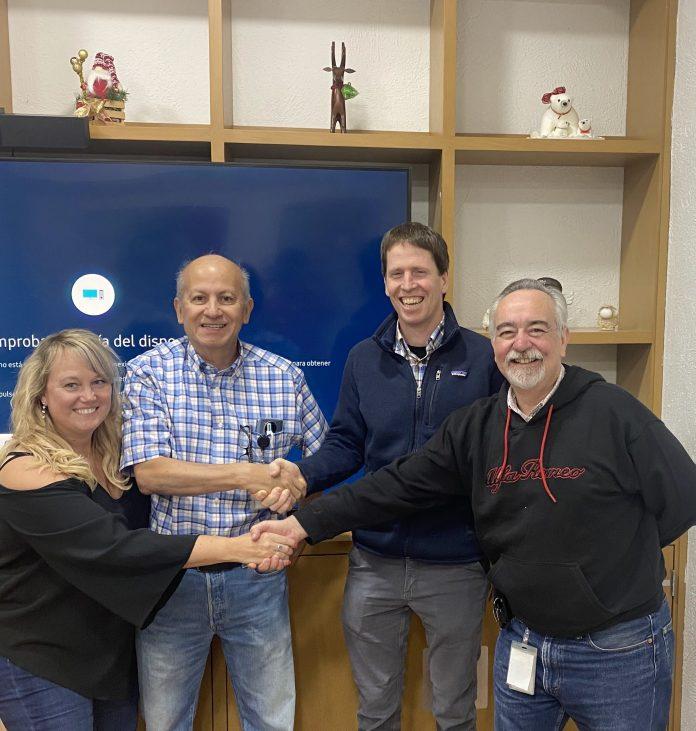 Tormach, a leading supplier of CNC machines, tooling and automation, has announced it has acquired Guadalajara, Mexico-based Insofos, a manufacturing, engineering services and consulting firm. Terms of the acquisition were not disclosed.
Tormach and Insofos have worked together for several years, and over time, Tormach became Insofos' top customer, said Darcy Johnson, Tormach's Chief Financial Officer and Chairman of the Board, who managed the acquisition. "Insofos was active in the design and manufacturing of Tormach's Automatic Tool Changer," she said. "We had reached out to them for support and it went so well, we knew right away that our companies would be great together."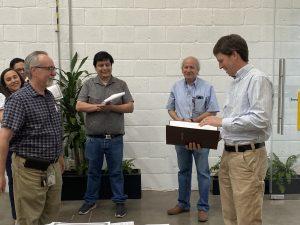 Insofos has 35 employees, including co-founders Jesus Gonzalez & Ramon Contreras. The company benefits from having the Instituto Tecnologico y de Estudios Superiores de Occidente (ITESO) nearby; the university features a strong mechanical engineering program, and Insofos hires interns and has several employees who graduated from their programs.
Under the terms of the agreement, Insofos is 100% owned by Tormach, but it will keep the Insofos name. All Insofos employees are now part of Tormach's Employee Stock Ownership Program (ESOP).
On July 20, at Tormach's annual shareholder's meeting, all employees received shirts designed with '1+1=3' to commemorate the Insofos acquisition. "Jesus has said from the beginning that together we are stronger. This is more than just two companies joining forces; we are truly much stronger together: 1+1=3," said Johnson.
In a speech at the signing ceremony in Mexico, Tormach President, Daniel Rogge, said, "I am very excited about what our two companies will do together. Tormach owes a huge thank you to Ramon, Jesus, and each of you who has worked hard to make Insofos such a great company. We are very excited to bring Insofos into our family of employee-owners so we can all grow both companies together."
About Tormach
Located in Madison, Wisconsin USA, Tormach Inc., a 100% employee-owned company, is dedicated to providing exceptionally engineered products, technical support, and customer service at the lowest possible cost. Our focus is to help our customers realize goals in CNC by providing tools and resources to help transform concepts into real products.
Whether you are involved in research and development, education, short run production, or simply an entrepreneur with an idea, Tormach small CNC products will allow you to make what you need easier, quicker, and more affordably.
SUBSCRIBE to our Complimentary Publications: