Frazier Industrial Company and JASCI to Hold Press Conference Demonstrating Supply Chain Software with Google Glass at ProMat 2017
Please join Frazier Industrial Company, leading manufacturer of structural steel storage systems, and JASCI, leading supply chain acceleration software provider, at their joint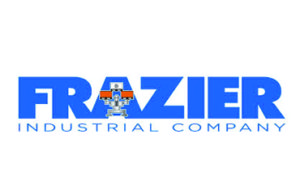 ProMat 2017 press conference on Tuesday, April 4th, 12:00 PM – Booth #S3425.
Since its founding in 2015, JASCI has built industry leading custom software technology that warehouse and logistics operations can utilize via the cloud to improve operations. JASCI offers scalable solutions that allow clients to build their platforms as their businesses grow.
Frazier and JASCI representatives will demonstrate supply chain software on Google Glass and highlight its ability to improve warehouse operations. Added values of using the software on Google Glass include faster barcode scanning and transmission of order retrievals.
The session will be followed by a brief Q&A Session.
Date & Time: Tuesday, April 4th – 12:00 PM Location:  Frazier Booth #S3425
To register for the event, please contact Andrew Reinhard at areinhard@frazier.com or 908-876-3001.
About Frazier Industrial Company
Frazier Industrial Company is the largest producer of structural steel pallet rack systems in North America, with 10 manufacturing plants located throughout the United States, Mexico and Canada. Frazier's rack systems are quickly recognized for durability and custom engineered design. From standard pallet rack to complex pick-to-belt towers and AS/RS installations, Frazier's expert team of engineers will help each customer design the best, most cost-effective material handling solution. All pallet rack systems are manufactured using 100% hot-rolled structural steel, the most durable and abuse-resistant material available. For more information, visit www.frazier.com.