Siemens and BSH Working Closely to Tailor Next Generation PLM Software to Industry
Close collaboration could enhance PLM for BSH and entire industry
Companies leverage shared vision of Industrie 4.0 and Internet of Things
Identifying issues early should save time and costs for both organizations
Siemens' product lifecycle management (PLM) software business and BSH Hausgeräte GmbH, the largest home appliance manufacturer in Europe, have agreed to further strengthen their long-term relationship to help enhance PLM software for specific industry needs. The two companies decided on a closer working relationship due to a shared vision of Industry 4.0 and the Industrial Internet of Things (IIoT). Their close cooperation is expected to help Siemens gain deeper insights into the special requirements of the home appliance product lifecycle process while reducing costs, saving time and maintaining quality and innovation for BSH and the entire industry.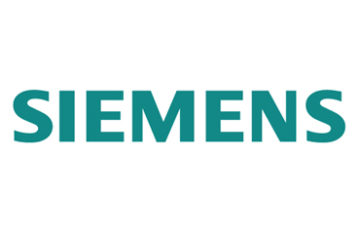 "The challenges we as a company are facing in the course of the digital transition make a new approach towards development and production processes necessary. Optimized PLM processes are essential to achieve this," says Joachim Reichel, CIO, BSH Hausgeräte GmbH. "The common developments with our long standing PLM software partner make these new processes real. Software solutions from Siemens are an integral part of our IT strategy. So this agreement upon a strategic partnership strengthens our commitment to a common future."
The Siemens partnership with BSH should help both companies drive their respective strategies regarding the coming fourth generation of the industrial revolution, Industry 4.0, and the IIoT. BSH is expanding its offering of connected home appliances and aims to integrate its products into smart home environments. BSH expects to benefit from PLM software that can continue to support its future product lifecycle process. Siemens could also benefit by aligning with leading customers like BSH to validate its strategic approach in this industry. Both companies see the alliance as a further anchor point for their relationship and a commitment to long-term cooperation.
"Our program PLM 2.0 creates a process framework that helps to design the BSH strategy, especially for the development processes in the years to come. Many of these processes are implemented with the help of Siemens' software", says Reichel. "This future strategy is based to a large extent on the perfect adaption of these processes to new requirements. The strategic partnership and the common developments that come with it are key in putting these changes into practice swiftly. I am looking forward to shaping the future together."
"Working closely with our clients gives us deep insight into their processes and their industry-specific requirements," says Urban August, Senior Vice President and Managing Director, Germany, Siemens PLM Software. "This enables us to continuously develop our industry solutions with an open, future-proof architecture that remains flexible. As a result, our clients can gain a decisive competitive edge thanks to innovative technology that can be adapted according to best practices."
BSH is pursuing a holistic digitalization approach that will help to accomplish a fully integrated set of PLM processes to support its Industrie 4.0 vision. Siemens and its PLM software technology will continue to play a significant role in this transformation. BSH has already deployed Siemens' Teamcenter® software, the world's most widely used digital lifecycle management system, NX™ software, a leading solution for product design, simulation and manufacturing, and the Tecnomatix® portfolio, the industry leader in digital manufacturing. BSH and Siemens believe that by continuing to work closely together they will be able to identify potential issues early, resulting in cost and time savings for both companies, as well as a PLM solution that helps BSH and its entire industry to better realize innovation.
About BSH Hausgeräte GmbH
BSH Hausgeräte GmbH is a globally leading company in the home appliance sector with revenue of approximately € 12.6 billion in 2015 and more than 56,000 employees. BSH manufactures its products at around 40 factories and is represented by over 80 companies in approximately 50 countries.
For more information, visit www.bsh-group.com.
About Siemens PLM Software
Siemens PLM Software, a business unit of the Siemens Digital Factory Division, is a leading global provider of product lifecycle management (PLM) and manufacturing operations management (MOM) software, systems and services with over 15 million licensed seats and more than 140,000 customers worldwide. Headquartered in Plano, Texas, Siemens PLM Software works collaboratively with its customers to provide industry software solutions that help companies everywhere achieve a sustainable competitive advantage by making real the innovations that matter.
For more information on Siemens PLM Software products and services, visit www.siemens.com/plm.
About Siemens AG
Siemens AG (Berlin and Munich) is a global technology powerhouse that has stood for engineering excellence, innovation, quality, reliability and internationality for more than 165 years. The company is active in more than 200 countries, focusing on the areas of electrification, automation and digitalization. One of the world's largest producers of energy-efficient, resource-saving technologies, Siemens is No. 1 in offshore wind turbine construction, a leading supplier of gas and steam turbines for power generation, a major provider of power transmission solutions and a pioneer in infrastructure solutions as well as automation, drive and software solutions for industry. The company is also a leading provider of medical imaging equipment – such as computed tomography and magnetic resonance imaging systems – and a leader in laboratory diagnostics as well as clinical IT. In fiscal 2015, which ended on September 30, 2015, Siemens generated revenue of €75.6 billion and net income of €7.4 billion. At the end of September 2015, the company had around 348,000 employees worldwide.
Further information is available on the Internet at www.siemens.com.
Note: Siemens and the Siemens logo are registered trademarks of Siemens AG. NX, Tecnomatix and Teamcenter are trademarks or registered trademarks of Siemens Product Lifecycle Management Software Inc. or its subsidiaries in the United States and in other countries. All other trademarks, registered trademarks or service marks belong to their respective holders.