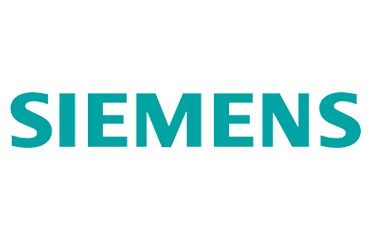 Siemens Industry, Inc. will host its 2011 Automation Summit at Disney's Yacht & Beach Club Resorts in Orlando, Fla. from June 27-30.  The Summit will provide engineering and operational professionals, automation and operations management and senior-level executives with end user learning opportunities covering the complete spectrum of automation–from process and discrete to motion control and drives.
The 2011 Automation Summit follows its theme of "Navigating the world of automation," by offering more than 50 breakout sessions featuring presentations and best practice case studies from end users and industry experts. Other activities include networking events, a technology showcase, live demonstrations and hands-on training sessions to enhance the user community experience.
"While we plan to educate end users about Siemens portfolio of automation, instrumentation, motion control, software and MES solutions and technologies, our primary objective is to provide a forum for the community to share information, and determine how each person can best implement these recommendations and strategies at their respective sites," says Raj Batra, president of the Industry Automation Division for Siemens Industry, Inc.
New to the Automation Summit is the Technology Café where users can experience the breadth and depth of the Siemens portfolio and meet with Siemens experts in an informal, hands-on and personalized environment.  The Summit will also feature Siemens Measuring Success tour, a 53-foot tractor trailer where participants can interact with Siemens process instrumentation, analytics and controls for a customized and meaningful experience.
Craig Russell, chief design and project delivery executive for Walt Disney Imagineering, will be the keynote speaker.  Russell serves as the co-executive leader of the creative delivery arm of Walt Disney Parks and Resorts.  In his role, Russell is responsible for the design, engineering, production, installation and project management for Imagineering Theme Park and Resort projects globally.
Siemens will also announce its Customer Excellence Awards during a ceremony at Epcot® where guests will be treated to a front row view of the spectacular fireworks show.
Click HERE for Registration and additional Summit details.
In addition to the Automation Summit, Siemens also offers its Users Community Online Portal where visitors can pose questions to our global user community, learn about best practices, share information and participate in on-demand webinars.
Click HERE to register today.
For live event coverage of Siemens Automation Summit on twitter, follow #automationsummit.
About Siemens Industry
Siemens Industry, Inc. is the U.S. affiliate of Siemens' global Industry Sector business—the world's leading supplier of production, transportation and building technology solutions. The company's integrated hardware and software technologies enable comprehensive industry-specific solutions for industrial and infrastructure providers to increase their productivity, sustainability and profitability. The Industry Sector includes six divisions: Building Technologies, Industry Automation, Industry Solutions, Mobility, Drive Technologies and Osram Sylvania. With nearly 204,000 Siemens Industry Sector employees worldwide, the Industry Sector posted a worldwide profit of $4.7 billion on revenues of $47.3 billion in fiscal 2010.
About Industry Automation
A division of Siemens Industry, Inc., the Industry Automation Division is a global leader in the fields of automation systems, low-voltage switchgear and industrial software. Industry Automation's portfolio ranges from standard products for the manufacturing and process industries to enterprise-wide automation solutions for automobile production facilities and chemical plants. As a leading software supplier, Industry Automation optimizes the entire value chain of manufacturers – from product design and development to production, sales, as well as a wide range of maintenance services. With nearly 33,000 employees worldwide, Industry Automation posted worldwide revenues of $8.4 billion in fiscal year 2010.