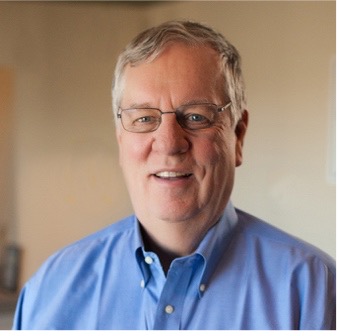 After nearly 40 years of promoting the growth of robotics in manufacturing, industry legend John Burg will be retiring from his sales role and as founder of Acieta. He plans to spend more time with family, go fishing, and work on his golf game. However, he will still be around the office occasionally to mentor Acieta's sales team and offer consultation on special projects as Acieta's Founder Emeritus.
John began the company in 1983 while working as a machine tool distributor. He and his father, Marlo Burg, developed a fascination with robots used in machine shops, so they started Automated Concepts Inc. with eight employees and desktop computers. Over time, the company grew and advanced technologies by merging with other companies to eventually be named Acieta in 2014.
Under Burg's leadership, Acieta has grown to become one of the largest robotic integrators in North America. Over his career, he worked directly with thousands of clients to create a positive future for North American manufacturing.
"John has been a guiding light for the robotics and automation industry since he and his father launched Automated Concepts (now Acieta) nearly 40 years ago. He has been an incredible mentor to me throughout my career at FANUC, as he has been with countless others in our field," said Mike Cicco, President & CEO, FANUC America.
"FANUC and my team are honored to have worked with John all these years, and I'm so happy to see him about to start the next chapter of his life."
In 2002, the Robotic Industries Association (now called the Association for Advancing Automation, or A3 Robotics) presented Burg with one of the world's most prestigious robotics honors, the Engelberger Robotics Award.
"As a board member for eight years, John help to set the strategic course for the industry and our association," said Jeff Burnstein, president of A3 Robotics. "He was extremely active in helping us launch our Certified Robot Integrator Program and has been sharing his expertise by training current and potential robotics users at major industry conferences. He's a big part of why the robotics industry has grown so rapidly."
Burg has always been a visionary, looking for ways to apply robots for small companies as well as large ones.
"He's taught so many manufacturers to apply robotic technology to increase productivity and reduce costs, which has given those companies competitive advantages," said Acieta Chairman & CEO Robby Komljenovic. "Long before the industry was talking about robots, John was a believer in the transformative power of automation. He was well ahead of his time."
Burg's advice to young people entering the robotics industry is simple.
"There are so many opportunities to grow a career in robotics, but you have to be willing to give your full support to the customers," Burg said. "You have the potential to improve their operations and make their lives better. Don't be afraid to challenge yourself. Be honest and helpful, and you'll enjoy what you do."
Acieta will transition Burg's responsibilities to Greg Morehouse, who has been with Acieta for 7+ years in senior leadership roles within the Procurement, Project Management and Sales departments. Most recently, Greg has been Acieta Executive Vice President where he's led operations teams to develop robotics projects for customers. Greg's current role is Vice President Custom Systems & Sales at Acieta.
About Acieta:
A leader in the robotics business for nearly 40 years, Acieta provides a wide range of robotically automated solutions and services for the manufacturing industry. With locations in Waukesha, Wis., and Council Bluffs, Iowa, Acieta has integrated more than 5,000 automation systems for customers across the United States, Mexico and Canada. As part of its mission to be a true partner to its customer base, Acieta is committed to solving challenges facing all manufacturers, such as lowering costs, increasing productivity and addressing labor shortfalls. Learn more at: www.acieta.com.
Acieta is a leading FANUC Authorized System Integrator and member of the RIA Certified Integrator group.