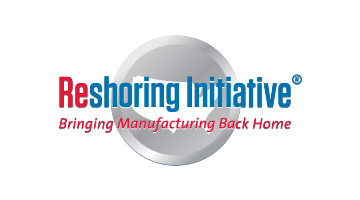 Reshoring Plus FDI Remained Strong in 2015
The Reshoring Initiative®, an organization committed to helping manufacturers recognize the profit potential of local sourcing and production, has announced that "reshoring plus FDI remained strong in 2015" and surveys consistently show that the trend is increasing.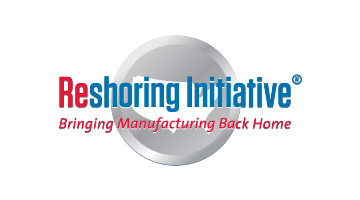 About 240,000 manufacturing jobs have been brought to the U.S. from offshore in the last six years, according to the Reshoring Initiative's calculations. That job gain is the result of both new reshoring—the return of manufacturing work by U.S. companies—and Foreign Direct Investment (FDI) by foreign companies into our manufacturing sector. It also represents about 28% of the total increase in U.S. manufacturing jobs since the low of 11.45 million in February 2010. About 12.32 million Americans are now employed in the manufacturing sector. In fact, our research shows that more manufacturing work is now coming to the U.S. than leaving the country.
A strong reshoring trend in 2015
According to the Boston Consulting Group (BCG) Annual Survey released in December 2015, "the percentage of companies actively moving operations back to the U.S. continues to increase." Of particular interest was the number of 2015 studies documenting the strength of the trend:
BCG: Multinational industries actively reshoring increased 140% from 7% in 2012 to 17% in 2015 1
Medical Design Technology: 49% of medical device companies outsourced offshore. Almost half of those, 45%, are returning 2
Plastics News: 70% of plastics industry manufacturers have or will soon reshore 3
Alix Partners: U.S. is favored over Mexico 55% to 31% 4

Walmart continues to make good progress towards its $250 billion 10-year goal

Reshoring Initiative's preliminary statistics for 2015 show that reshoring and FDI resulted in around 66,000 U.S. manufacturing jobs. Final results will be released in early 2016. 
"I spoke to AGMA and ABMA [Gear and Bearing Manufacturing Associations] in May 2015. In a poll of attendees, 54% had reshored or said that their customer had," commented Harry Moser, founder and president of the Reshoring Initiative.
Tools for better supply chain sourcing decisions
The Reshoring Initiative offers many tools and resources to help companies make supply chain sourcing decisions. The Reshoring Initiative's Total Cost of Ownership Estimator® is the best-known tool for this purpose. It uses advanced metrics that allow users to easily determine the total cost of offshoring by accounting for and understanding the relevant offshoring costs, which include inventory carrying costs, shipping expenses, intellectual property risks and more.
About the Reshoring Initiative
A 50-year manufacturing industry veteran and retired President of GF AgieCharmilles, Harry Moser founded the Reshoring Initiative to move lost jobs back to the U.S. For his efforts with the Reshoring Initiative, he was named to Industry Week magazine's Manufacturing Hall of Fame in 2010. Additional information on the Reshoring Initiative is available at www.reshorenow.org. The Initiative's many sponsoring associations and companies are also acknowledged on the site.
1 BCG Study, Made in America Again, Dec. 2015, http://www.slideshare.net/TheBostonConsultingGroup/made-in-america-again-55937000
 2 Medical Design Technology Magazine, Reshoring in the Medical Device Development Space, Aug. 2015, http://www.mdtmag.com/news/2015/08/reshoring-medical-device-development-space
 3 Plastics News, Analyzing reshoring's impact on the market, May 2015, http://www.plasticsnews.com/article/20150528/OPINION02/150529920/analyzing-reshorings-impact-on-the-market
 4 Alix Partners 2015 Survey: Strategic Manufacturing Sourcing Outlook: Promise and Challenges in Global Nearshoring, Aug. 2015, http://www.alixpartners.com/en/LinkClick.aspx?fileticket=tXnSgoLGgec%3d&tabid=635