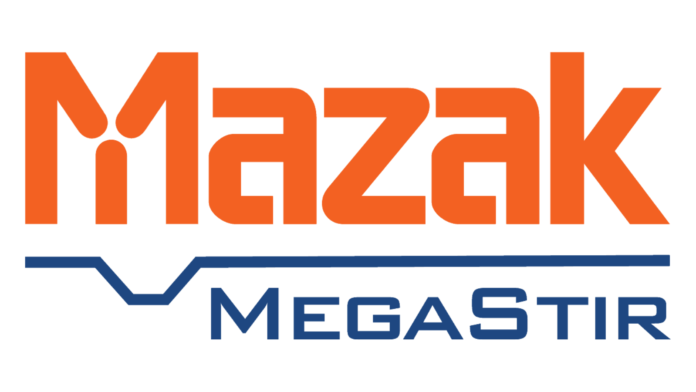 Mazak MegaStir has signed an agreement making it the exclusive supplier of tooling for MELD Manufacturing's solid deposition technology. As a pioneer in friction stir welding (FSW) technology, Mazak MegaStir will provide its hard metal expertise along with tooling specifically developed for the MELD process that also incorporates the use of friction as part of its solid deposition process.
Mazak MegaStir, according to Dale Fleck, General Manager of Mazak MegaStir, has the unique ability to provide the complex tooling with the high-strength capability necessary to commercialize MELD's solid deposition technology. The tooling is made from ultrahard materials such as PCBN and carbide and withstands the extremely high loads and forces necessary for the process.
Like Mazak MegaStir's FSW process, solid deposition is also a solid way of joining, but as part of an additive process for the joining of stacked material layers to produce/build structures. As these layers are deposited, the Mazak MegaStir tooling, operating with applied pressure and frictional load, spins and joins the layers together. The tooling mounts into deposition heads on CNC machine platforms with the ability to feed the metal material down through the center of the head and the tooling.
MELD Manufacturing is based in Christianburg, Virginia, and its MELD process is capable of printing large metal parts at a scale not yet achieved in the metal additive market. As a solid-state process, it can produce high-quality materials and parts with low residual stresses and full density with significantly lower energy requirements than more conventional fusion-based processes.
Because the MELD process occurs in the solid state, it also produces materials that are not susceptible to porosity, hot-cracking or other common problems that plague melt-based technologies. MELD is a single-step process that does not require time-consuming follow-up processes such as hot isostatic pressing (HIP) or sintering to improve the quality of the deposited material.
About Mazak Corporation
Mazak Corporation is a leader in the design and manufacture of productive machine tool solutions. Committed to being a partner to customers with innovative technology, its world-class facility in Florence, Kentucky, produces over 70 models of turning centers, Multi-Tasking machines and vertical machining centers, including 5-axis models, Hybrid Additive processing machines and Swiss Turning Machines. Continuously investing in manufacturing technology allows the Mazak iSMART Factory™ to be the most advanced and efficient in the industry, providing high-quality and reliable products. Mazak maintains eight Technology Centers across North America to provide local hands-on applications, service and sales support to customers.
SUBSCRIBE to our Complimentary Publications: