Mathy Machine, a manufacturing leader providing complete CNC machining, milling, and turning services to the Aerospace, Defense, Automotive, Utilities, and Medical industries, is proud to announce the addition of two state-of-the-art precision machining equipment centers: the Doosan DN 5700S, and the DMG MOri NHX4000.
These additions are a result of the company's focus to improve the overall capabilities, and specifically, the high speed precision machining.
Doosan DNM 5700S Vertical Machining Center
Provides best-in-class vertical machining that is perfect for high-speed precision requirements. This allows for fast and efficient turn around and on-time delivery. Learn more about this and other capabilities at Mathy Machine.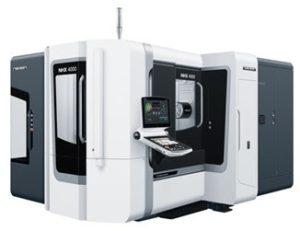 DMG Mori NHX4000 Horizontal Machine Center

Provides for high-efficiency, continuous and mass production machining, while maintaining strict quality and precision standards. If you needs expand, we can meet them. Contact us to discuss your needs. We are here to help.
"These equipment additions reflect our commitment to superior quality, customer satisfaction, and continuous improvement," said Bryan Mathy, General Manager.
Since 1975, Mathy Machine has been committed to quality, continuous improvement, and on time delivery, making them a preferred provider to business partners in the Aerospace, Defense, Automotive, Utilities, and Medical industries. Their experienced team works diligently to resolve technical, material, or manufacturing challenges and is committed to providing exceptional service, high-quality workmanship, fast delivery, and personalized attention – regardless of size.
SUBSCRIBE to our Complimentary Publications: