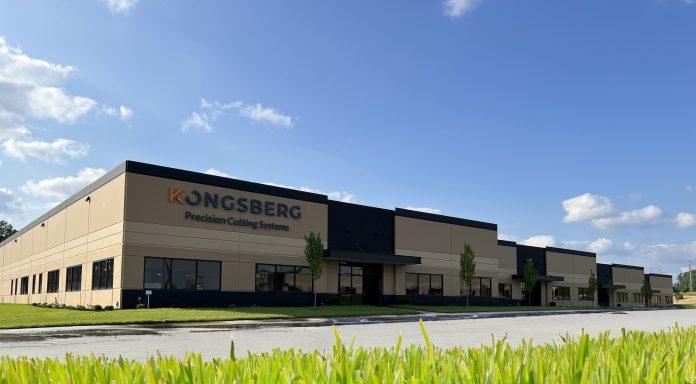 Businesses across North America are being invited to the grand opening of Kongsberg Precision Cutting Systems' brand-new Customer Experience Center next month, where they can witness the power and precision of the two strongest brands in the cutting and routing market – Kongsberg and MultiCam.

The world's first diversified provider of digital finishing and CNC cutting systems will open the doors to the new technology-focused demo center at its North American headquarters in Miamisburg, Ohio, across two days on 9 and 10 August.

"We're incredibly excited to be launching our hotly anticipated Customer Experience Center," said Matt Thackray, VP & General Manager of Kongsberg PCS operations in America. "We're looking forward to guests being able to witness all our latest innovations in action throughout the two days, and to giving them opportunity to experience firsthand our impressive range of digital cutting and CNC machining solutions."

The state-of-the art facility will showcase the power and precision of a range of featured machines, including the flagship Kongsberg C64 with automated Feeder & Stacker, the Kongsberg C66 with complete roll-to-roll production, as well as the Kongsberg C20, X44 and the X24 tables. "Our powerful MultiCam Apex3R will be in full flight throughout the event," added Matt, "and we will also be demonstrating the MultiCam Apex1R, and 1000 Series Waterjet machines, giving visitors a close-up look at just how effective our CNC cutting systems are.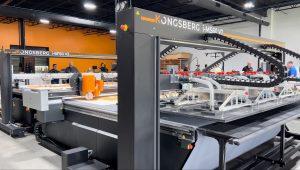 "The new Customer Experience Center gives our customers the chance to join us and be immersed in a world of cutting-edge technology where they can discover the possibilities for their own businesses," said Matt. "We are excited to highlight how, with our Kongsberg and MultiCam machines, we are delivering innovative solutions for a multitude of industries and applications."
The Grand Opening of the new Kongsberg PCS Customer Experience Center takes place Wednesday, August 9th and Thursday, August 10th, from 9am to 3pm.
Don't miss the chance to network with industry experts, explore exciting solutions, and gain valuable insights into the future of manufacturing.
About Kongsberg PCS
Established as a standalone business in 2021 after originally being founded in 1965 in Kongsberg, Norway, Kongsberg Precision Cutting Systems ('Kongsberg PCS') fuses passion, technology and creativity to provide best-in-class digital cutting and Computer Numerical Control (CNC) solutions through the two leading brands in the market: Kongsberg and MultiCam.
The Kongsberg digital cutting range delivers the most robust and reliable solutions to packaging, signage, display and manufacturing markets worldwide, enabling businesses to produce faster, safer, and more efficiently without limiting imagination.
The R&D facility is still located in Kongsberg, Norway, while the production site is in Brno, Czech Republic. The global head office and customer experience center are in Ghent, Belgium, with a North American head office in Ohio, USA.
In August 2021 Kongsberg PCS acquired MultiCam Inc. creating the world's first diversified provider of digital finishing and CNC cutting machines.
Founded in 1989, MultiCam manufactures and distributes CNC cutting machines and digital finishing processes. The MultiCam product portfolio includes CNC routers, digital cutters, laser, plasma, and waterjet cutting machines – all made in the USA. MultiCam supplies innovative solutions for a multitude of industries and applications – from sign making to digital finishing, aerospace to automotive, sheet-metal to hardwoods, thermoform trimming to plastics fabrication and more.
Kongsberg Precision Cutting Systems is owned by OpenGate Capital – a private equity firm headquartered in Los Angeles, California.
SUBSCRIBE to our Complimentary Publications: