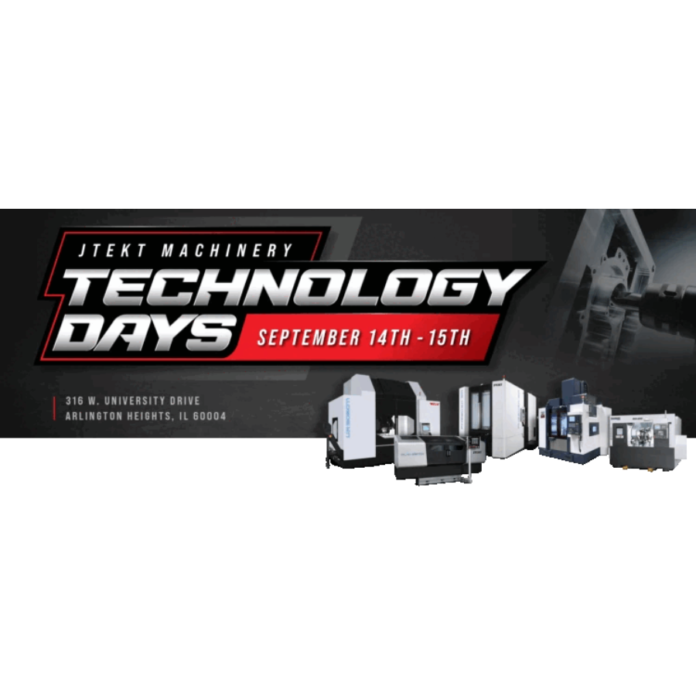 JTEKT Technology Days, September 14 and 15, will showcase the company's passion for advanced manufacturing solutions at the company headquarters in Arlington Heights, IL. Visitors will enjoy unprecedented access to the products, technologies and dedicated people that drive JTEKT's global operation – while enjoying the company's hospitality throughout.
"In addition to the Grand Opening of our all-new, spacious showroom and Customer Center, we'll be showcasing JTEKT's organizational synergies like never before," said a company spokesperson. "Now globally unified under one brand, this event will mark a new era of collaboration between our family of JTEKT companies. Top machines and technologies from JTEKT, WELE, Taiwan Takisawa, and Ace Micromatic brands will be put through their paces."
The machines on display will include a range of vertical and horizontal machining centers, turning centers, precision grinders, a large capacity bridge mill, and automation solutions.
Visitors will witness cutting tests and special demonstrations of precision workpieces from a diverse range of industries, including aerospace, automotive, consumer products and medical.
Workshops and learning sessions hosted by manufacturing innovators – designed to improve processes, expand capabilities and maximize productivity are open to all visitors.
Numerous partner exhibitors also will be readily available to discuss visitors' production goals and challenges. These will include leading names in tooling, work-holding and automation.
SUBSCRIBE to our Complimentary Publications: