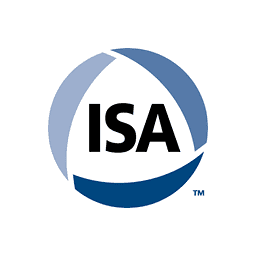 The International Society of Automation (ISA) – the leading professional society for automation – has announced its 2023 Automation and Leadership Conference (ALC), to take place in October in Colorado Springs, Colorado.
"ALC is the automation event of the year," said Marty Bince, ISA President. "It combines leading technical presentations with society meetings, standards meetings, training and career skills development opportunities, alongside multiple fun networking events. There is really nothing else like ALC, and if you are an automation professional you will get so much from this conference experience."
ISA Automation and Leadership Conference 2023 – Schedule-At-A-Glance:
Training: 3-4 October
Society Meetings: 4 October
Conference: 5-6 October
Honors and Awards Gala: 5 October
Standards Meetings: 7 October
Golf Tournament: 7 October
ALC will bring together a global audience of automation managers, engineers and technicians who want to stay abreast of trending industry topics focused on digital transformation, cybersecurity, and career skills.
Keynote addresses will take place on 5 and 6 October:
National Cybersecurity Issues and Workforce Development, presented by
Mark Weatherford, CSO and SVP of Regulated Industries at AlertEnterprise and Chief Strategy Officer at the National Cybersecurity Center
OpenAI Cybersecurity, presented by Dr. Lauren Goodwin, formerly CISO, NASA Houston White Sands Test Facility
Many of the ALC events will be presented in a hybrid format for both in-person and virtual attendees. Local attendees and those choosing to travel will be able to participate in face-to-face, live sessions, breaks, lunch, reception and tabletop exhibits. Simultaneously, virtual attendees will be able to experience the same scheduled speaker sessions, along with opportunities to interact with online attendees and visit our virtual exhibit hall.
ALC is also an award-winning event, having received first place in two categories at the 2022 vFairs Eventeer Awards: Best in Class Hybrid Event and Best Use of Mobile App. The event was also a runner up in the Best Use of Gamification category.
About ISA
The International Society of Automation (ISA) is a non-profit professional association founded in 1945 to create a better world through automation. ISA's mission is to empower the global automation community through standards and knowledge sharing. ISA develops widely used global standards and conformity assessment programs; certifies professionals; provides education and training; publishes books and technical articles; hosts conferences and exhibits; and provides networking and career development programs for its members and customers around the world.
SUBSCRIBE to our Complimentary Publications: