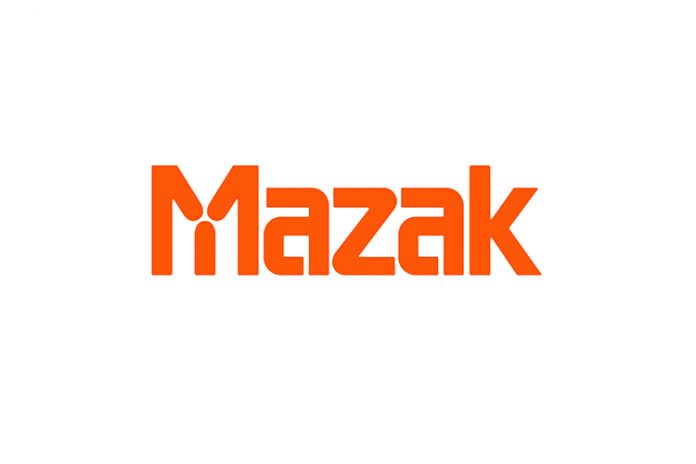 The Greenspoint District near Houston, Texas recently named Mazak's Southwest Technology Center and Regional Headquarters the area's "Company of the Year" for demonstrating an ongoing commitment to the community.
Mazak has been a part of the Greenspoint District, a community 15 miles north of downtown Houston and minutes from Bush Intercontinental Airport, since 1982. Last June, after outgrowing its original Greenspoint location, Mazak opened a new 30,000 square-foot Southwest facility on 4.5-acres of land within the district.
"Mazak's new Southwest location enhances Greenspoint's reputation as a business district that attracts world-class corporations," said Jack Drake, president of the Greenspoint District. "As the world's largest machine tool builder, Mazak had the opportunity to move out of Greenspoint, but they chose to stay with us—and for that, we are very appreciative."
Mazak's Southwest Technology Center and Regional Headquarters currently employs a workforce of 48 individuals, with the goal of opening up 15 new positions throughout 2012. This customer support facility services manufacturers in all industry sectors, with a special focus on the energy sector, by showcasing its latest machine tool technology and offering a world-class training center.
"It was a surprise and honor to be named Greenspoint's 'Company of the Year,' said Dana Scott, general manager for Mazak's Southwest facility. "Manufacturing is alive and well in Texas, and Greenspoint has always been an ideal location for us to offer our customers the best possible manufacturing solutions."
In addition to Mazak, more than 4,000 companies call Greenspoint home, including Citgo Petroleum, ExxonMobil, Shell Oil Products US, Ashley Furniture, United Airlines, DHL Worldwide Express, Federal Express and Sysco Foods.
According to Drake, 2011 marks the Greenspoint District's 19th year of administering its "Company of the Year" awards program. The district's board of directors and staff are responsible for selecting the winner each year. The award "trophy" Mazak accepted was based on a piece of Greenspoint public art made by Houston sculptor Eric Ober.
About the Greenspoint District
The Greenspoint District is a municipal entity created to ensure economic prosperity for Greenspoint's businesses and an exceptional quality of life for its employees and residents. The district advocates for the Greenspoint area, partnering with public and private sectors to attract quality growth and development by providing services and amenities that enhance its property values and its attractiveness as a place to live, work, visit or invest.
About Mazak Corporation
Mazak Corporation is a leader in the design and manufacture of productivity-improving machine tool solutions. Committed to being a partner to customers with innovative technology, its world-class facility in Florence, Kentucky recently increased its production capacity to 135 machines per month in 2011. Continuous training and development of the workforce has created a "lean" culture, which has created opportunities for continuing growth in America. Mazak maintains eight Technology Centers across North America to provide local hands-on applications, service and sales support to its customers.