DYNABRADE ANNOUNCES NEW CATALOG FOR WELDING MARKETS
Dynabrade is pleased to announce a new 52-page catalog targeting various Welding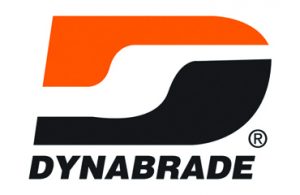 industries.  This new catalog features a diverse line of products for all your grinding, blending and finishing needs.  Included is a large offering of American Made Air Tools, Abrasives and various Accessories including Die Grinders, Disc Sanders, Depressed Center Wheel Grinders, Abrasive Belt Tools, Random Orbital Sanders, Abrasive Discs and Air Lines.
Included in this new catalog is our line of high quality Abrasive Belt Tools.  Choose from our series of Abrasive Belt Machines including the Dynafile, Dynafile II and Mini-Dynafile II.  Also featured is our line of Air Powered Die Grinders and Disc Sanders, available in various Horsepower and speeds.
A variety of newer products are also featured including our Air-Powered Pipe Belt Finisher and our line of Wet Downdraft Sanding Tables.  No-obligation demonstrations offered.  Call for details.
Dynabrade has been supplying quality industrial abrasive power tools and accessories to industries worldwide for almost fifty years.  Dynabrade, Inc., 8989 Sheridan Drive, Clarence, New York 14031-1490. (716) 631-0100.  Fax:  (716) 631-2073.
About Dynabrade
Founded in 1969, Dynabrade has earned a reputation for excellence and a position of leadership in the innovative design and manufacturing of unique portable abrasive power tools and related accessories. With over 800 high-quality tools in our product line, we are able to meet the specific needs of industrial and automotive markets. Our products and accessories are used in grinding, deburring, filing, sanding and polishing applications on materials such as metal, wood, plastic, glass, rubber, stone and composites. We supply these products to customers through a worldwide network of professional distributors/jobbers.
For more information, visit www.dynabrade.com