Steve Briggs Earns Promotion at Dynabrade, Inc.
Dynabrade, Inc., a manufacturer of abrasive power tools, is pleased to announce the promotion of Steve Briggs to Global Key Accounts Manager.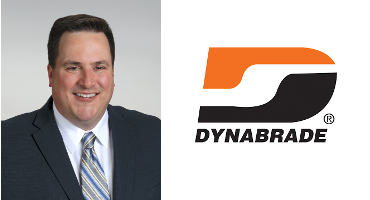 Briggs has moved up through the company, from Territory Sales Representative to Product Manager and most recently Director of International Sales. His 19 years of experience combined with his Bachelor's and Master's degrees in Business make him the perfect fit for this newly created, high-profile sales and management position. "I am excited to take on the challenges of this newly created position at Dynabrade," Briggs said.
He will have direct responsibility for Key Accounts addressing the changing operational needs of large trading partners and positioning Dynabrade for long-term global sales growth and sustained profitability.
About Dynabrade:
Founded in 1969, Dynabrade has earned a reputation for excellence and a position of leadership in the innovative design and manufacturing of unique portable abrasive power tools and related accessories. With over 800 high-quality tools in our product line, we are able to meet the specific needs of industrial and automotive markets. Our products and accessories are used in grinding, deburring, filing, sanding and polishing applications on materials such as metal, wood, plastic, glass, rubber, stone and composites. We supply these products to customers through a worldwide network of professional distributors/jobbers.
For more information, visit www.dynabrade.com