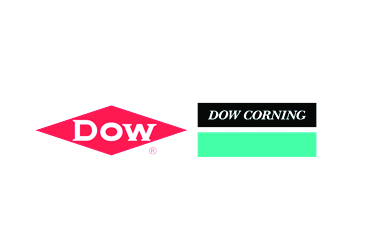 Dow Corning Introduces New Class of Molykote Silicone Lubricants
Offering Innovative Solution for High-Temperature Automotive, Industrial and Chemical Equipment
Molykote® G-900x Series Greases product launch and presentation to coincide with STLE 2017 Annual Meeting and Exhibition, May 21-25 in Atlanta
Dow Corning, a global leader in specialty lubricants, introduces the Molykote® G-900x Series greases, a new patented class of silicone lubricants. The innovative product line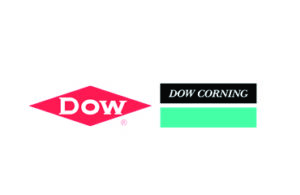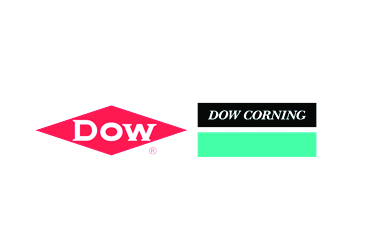 offers a high-temperature performance solution for applications ranging from automotive to industrial and chemical equipment. The launch coincides with the Society of Tribologists and Lubrication Engineers (STLE) 2017 Annual Meeting and Exhibition—May 21-25 in Atlanta, Georgia—where Dow Corning Lubricants Application Engineer Chad Chichester will present on game-changingSmart Lubrication™ science.
Molykote G-900x Series greases, including the G-9000 and G-9001 greases, offer high-temperature lubricity, without sacrificing low-temperature performance. A combination of phenyl and fluoro functional branches built on a siloxane backbone form the copolymer used in Molykote G-900x greases, providing unique properties, including:
High thermal stability across a wide temperature range (-35 to 220 degrees Celsius)
Compatible with most plastics and elastomers
Density of 1.4 g/cm3
Increased application lifetime due to high thermal and oxidative stability
Good corrosion resistance
Formulation capabilities with various thickener systems
"We are continuously working with industry partners to provide solutions that push the boundaries of science and technology and solve everyday challenges for lubrication performance, reliability and cost-savings," said Chad Chichester, Lubricants Application Engineering Expert, Dow Corning. "The G-900x Series greases launch represents unprecedented innovation in silicone lubrication, opening new opportunities and possibilities in the world of specialty, high-performance lubricants."
Molykote G-900x Series greases products are a cost-attractive solution for many high-temperature applications. The product line also has improved additive acceptance, allowing expanded formulation flexibility compared to previous silicone-based lubricants and making the Molykote G-900x Series greases suitable for numerous lubricant applications, including:
High-temperature bearings
Tire molding
Automotive
Carton board manufacturing equipment
Metal processing
Injection molding equipment
Oil and gas
Coinciding with the product launch, Dow Corning's Chad Chichester will offer insight into the Smart Lubrication science behind the Molykote G-900x Series greases technology. The presentation will be held on Wednesday, May 24 at 8 amduring the STLE Commercial Marketing Forum at the Hyatt Regency, Atlanta, Georgia.
To learn more about Dow Corning's lubrication technology and the Molykote® product line, visit www.DowCorning.com/G-900x. Also follow the conversation on Twitter @molykote and on LinkedIn on Molykote® showcase page.   
About Dow Corning
Dow Corning, a wholly owned subsidiary of The Dow Chemical Company, provides performance-enhancing solutions to serve the diverse needs of more than 25,000 customers worldwide. A global leader in silicones, silicon-based technology and innovation, Dow Corning offers more than 7,000 products and services via the company's Dow Corning® and XIAMETER ® brands. Dow Corning is equally owned by The Dow Chemical Company and Corning, Incorporated. More than half of Dow Corning's annual sales are outside the United States. Dow Corning's global operations adhere to the American Chemistry Council's Responsible Care® initiative , a stringent set of standards designed to advance the safe and secure management of chemical products and processes. For more information, visit www.dowcorning.com.
About Dow
Dow (NYSE: DOW) combines the power of science and technology to passionately innovate what is essential to human progress. The Company is driving innovations that extract value from material, polymer, chemical and biological science to help address many of the world's most challenging problems such as the need for clean water, clean energy generation and conservation, and increasing agricultural productivity. Dow's integrated, market-driven, industry-leading portfolio of specialty chemical, advanced materials, agrosciences and plastics businesses delivers a broad range of technology-based products and solutions to customers in approximately 180 countries and in high-growth sectors such as packaging, electronics, water, coatings and agriculture. In 2015, Dow had annual sales of nearly $49 billion and employed approximately 49,000 people worldwide. The Company's more than 6,000 product families are manufactured at 179 sites in 35 countries across the globe. On June 1, 2016, Dow became the 100 percent owner of Dow Corning Corporation's silicones business, a global company with sales of greater than $4.5 billion in 2015, 25 manufacturing sites in 9 countries and approximately 10,000 employees worldwide. References to "Dow" or the "Company" mean The Dow Chemical Company and its consolidated subsidiaries unless otherwise expressly noted. More information about Dow can be found at www.dow.com .
About Molykote® brand Smart Lubrication™ solutions from Dow Corning
For more than 60 years, customers around the world have trusted the Molykote® brand for performance and expertise to solve or prevent virtually any lubrication problem and to save energy through Smart Lubrication™. Molykote® solutions are available through a global network of channel distributors. For more information, visit molykote.com or emailindustrial@dowcorning.com.