DMG MORI Evolves with Integration of Boldt Machinery Inc., and Triad Machine Tool Co.
DMG MORI USA is pleased to announce that as of August 2016, Boldt Machinery Inc., and Triad Machine Tool Co., are now part of DMG MORI USA's Direct Sales and Service structure. This decision is based on the long established relationship with its distributors and the desire to sustain the successful cooperation.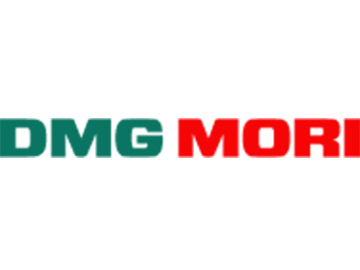 As of October 1, 2015, DMG, has rapidly expanded with over 800 employees working for the organization and over 250 Service and Application Engineers available for immediate support. They continue to evolve their business model and strive to provide their customers with the highest level of service through a local and global network.
Boldt Machinery Inc.
Family-owned machine tool distributor, Boldt Machinery, first opened in 1953 as Boldt Machinery and Tool under the leadership of Arthur E. Boldt and his son, Arthur S. Boldt. Boldt Machinery proudly sold their first Mori Seiki machine in 1976, and since then has not turned back. The 40-year relationship of Boldt Machinery and DMG MORI has proven to be very successful to both companies and their mutual customers. Boldt has been led by Mike Ahrens, their first Application Engineer, and Bob Meade, their first Service Technician, since 2003. With its beginnings as a 10 person shop serving mainly Northwestern Pennsylvania, today, DMG MORI Boldt, will serve customers in Pennsylvania and Upstate New York with 17 Service and Parts employees, 9 in Sales, and 6 in Applications, and 2 in Administrative. Under the leadership of Bob Courville as Managing Director Northeast and Mike Ahrens as Regional Director, DMG MORI Boldt is committed to providing the highest level of service to its customers. The integration into the DMG MORI Direct Sales and Service structure is going to be a smooth transition, says Mike Ahrens.
Triad Machine Tool Co.
Triad Machine Tool emerged in 1984, under the operation of Ted Redling and partner Dave Drain. Triad has sold DMG MORI machines for over 32 years. President and Owner, Ted Redling began as a Service Technician at a young age of 17, working for Erickson Machinery, who recently joined DMG MORI as DMG MORI Iowa.
According to Ted, "Customer support has always been number one for Triad. We believe that in joining the DMG MORI Direct Sales and Service structure, we can provide the best customer support and quick response times." Ted believes that the most vital tool to their success has been Triad's 15 employees, and their loyalty and support to their customer base. After business partner, Dave Drain, retired, Triad hired Mark Casella as Application/ Service Manager as a partner as well as Tim Traylor, Sales Manager. Both Mark and Tim have been key to the success and longevity of Triad. Moving foward, Triad will be known as DMG MORI Triad, under the leadership of Dr. Thorsten Schmidt as CEO of DMG MORI USA and Ted Redling as Regional Director of DMG MORI Triad. DMG MORI will hire all of the employees at Triad and will continue to serve its customers in the states of Colorado, New Mexico, and Eastern Wyoming.
ABOUT DMG MORI USA
DMG MORI USA is headquartered in Chicago with Spare Parts Center in Dallas, TX, Manufacturing USA in Davis, CA. Today, DMG MORI has 28 Technology Centers throughout the U.S.
To learn more about product line and services, visit www.dmgmori.com.