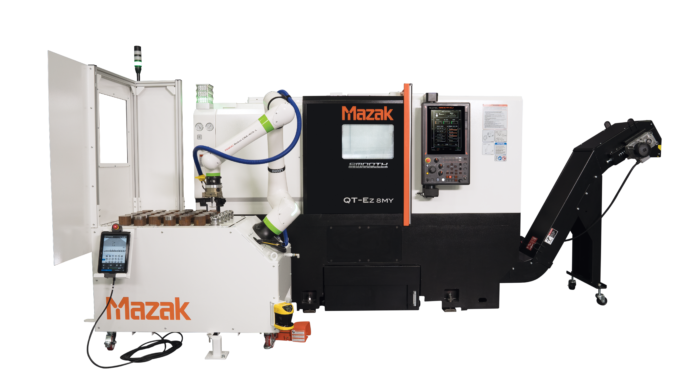 Machine shop automation doesn't have to be of the Star Wars variety to produce a solid return on investment. In fact, most shops are simply looking for a low-cost automation application that is easy to set up and use, cost-efficient and, most importantly, provides unattended machining time.
For many, however, automation conjures images of sophisticated, high-tech machinery with other-worldly price tags. In addition to the perception of high cost, many shop owners share the belief that automation will actually slow production down with steep learning curves on programming, operation and maintenance, limiting the variety and scope of the shop's work.
Most of the concern is unfounded, however, as there is no universal automation solution for all production processes. Rather, automating operations is based on an application-by-application evaluation. The decisions to automate and then to what extent are not and should not be automatic. A variety of considerations precede a determination as to what type and how much automation is necessary to improve throughput while getting a good return on the investment.
The first step in automating is defining and setting realistic production goals: What, specifically, does a shop want or need to improve? The result of that analysis sets the parameters for the amount of automation and aids in determining what jobs/operations will benefit most.
How much automation is necessary?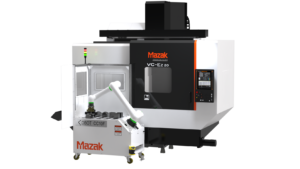 It doesn't have to be complicated. A turning operation can be automated with the simple addition of a bar feeder and parts catcher. Bar feeders, if correctly matched to the application, are efficient, effective solutions that immediately increase productivity. Available in several lengths, bar feeders autonomously load barstock into CNC turning centers, freeing the operator to monitor multiple operations and opening the door to practically unattended and lights-out operation. Job shops typically running high-mix, low-volume production runs generally benefit more with a short bar feeder while high-volume, low-mix operations are usually more suited to the longer bar feeders.
In the same vein, gantry loader (GL) automation provides fast loading and unloading for turning centers in high-volume manufacturing applications involving larger work pieces that won't fit through the spindle. GL automation provides high-speed, high-accuracy workpiece loading/unloading for unmanned operation over extended periods of time. This can be particularly beneficial when paired with a twin-spindle Multi-Tasking machine that can also transfer parts, enabling DONE IN ONE® processing. However, special attention to fixturing or workholding may be required when machining large work pieces to process hefty parts through complex setups.
The newest and fastest growing level of automation includes integrating a collaborative robot, or cobot. Most cobots are relatively inexpensive, versatile, compact, and safe without the need for perimeter fencing. They are easily programmed using a teach pendant, require only a computer interface with the host machine for communication and can be moved from one machine and application to another without permanent installation, if so desired. Low-volume production of high-mix parts on multiple machines will benefit from portable cobots such as Mazak's CC-10 cobot automation cell. The CC-10 utilizes a FANUC CRX—10iA/L collaborative robot, integrated part table, 2-zone area scanner and tablet terminal for easy setup.
Planning
When automation is applicable, it's best to plan ahead if possible. When appropriate, consider automation integration at the point of machine purchase. If automation is not presently needed or if future needs are uncertain, then consider machines pre-configured for future automation with features like automatic doors, larger tooling capacities and robot interfaces to make the transition less challenging, expensive and time consuming.
Automation-appropriate jobs
Shops involved in low-volume/high-mix production can be a challenge to automate. This is because workflows need to run for long time periods with minimal interruptions for tool and job changeovers for automation to positively impact the process. Large batch sizes with similar part weights and variations running in high volume production is the ideal situation for efficient automation.
Large-part manufacturing with custom robot integration offers additional considerations to improve a shop's automation ROI. With longer cycle times at play during large-part machining, robots may be able to perform other tasks up or down the process stream or tend several machines running the same process when they aren't needed at their prime location. In addition to handling parts, they can also move workholding/tooling and further enable unattended operation.
Modern manufacturing requires more efficiency than ever, and the additional challenges imposed by a tight labor market only make the process more demanding. Automation, whether as simple as unattended feeding and part loading/unloading or more complex solutions, allows shops to augment their existing capabilities for increased output and decreased downtime while maximizing the production output of their current workforce. A sound assessment of goals, needs and capacities paired with an imaginative look at alternative utilizations will help shops decide whether it's time to automate.