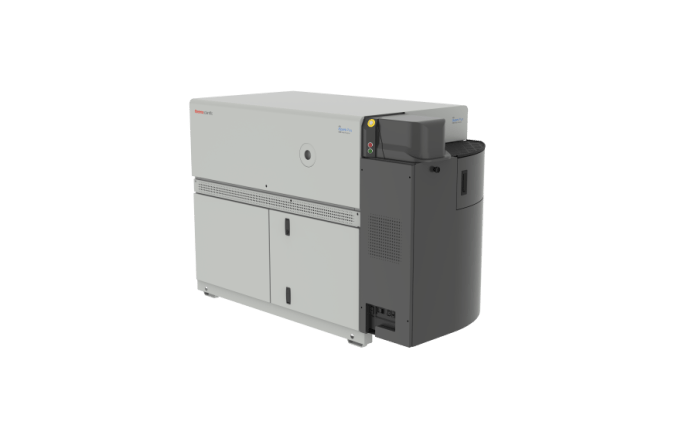 News:
Thermo Fisher has announced the release of its new Thermo Scientific™ ARL iSpark™ Plus Optical Emission Spectrometer range, designed to streamline elemental analysis in the metal production, processing and recycling industries, as well as in contract and research labs.
Overview:
The new line of ARL iSpark Plus Optical Emission Spectrometers offers metal producers, processors and recyclers – as well as contract and research labs – the rapid and reliable spectral analysis needed to achieve key productivity, quality and environmental objectives.
The new instruments build on the legacy of Thermo Fisher's flagship ARL iSpark range, combining state-of-the-art technologies, user-friendly features and advanced automation algorithms to enable the wide-range spectral analysis of metal samples and ultra-fast detection of non-metallic inclusions. The ARL iSpark Plus line adds a new and improved spark stand to extend maintenance intervals by 30 %, minimize signal drift for most elements and ensure virtually no memory effect from preceding samples. With seamless software and firmware interaction also cutting down on processing time by 15 %, these are Thermo Fisher's most advanced optical emission spectrometers yet.
Ryan Lydon, Senior Director and General Manager of Metals and Minerals at Thermo Fisher, commented: "As an industry-leading instrument supplier, we are always conscious of the industrial challenges faced by our customers, which is why we are continuously improving and updating our product portfolio to provide the best tools possible. The increased analytical speed and stability of the new ARL iSpark Plus spectrometers illustrate this ethos perfectly, allowing steel plants and foundries to minimize tap to tap times, save energy, reduce carbon footprints and realize a faster return on investment."
Key applications:
Streamlined elemental analysis for the metal production, processing and recycling industries.
Features/benefits:
Unique high sensitivity photomultiplier tube optics
Digital spark generation
Single spark acquisition
Smart argon management
Advanced data collection technologies
Intelligent processing algorithms
Ultra-fast analysis of non-metallic inclusions
15 % faster processing times
30 % longer maintenance intervals
Minimal signal drift
Virtually no memory effect
About Thermo Fisher Scientific
Thermo Fisher Scientific Inc. is the world leader in serving science, with annual revenue over $40 billion. Our Mission is to enable our customers to make the world healthier, cleaner and safer. Whether our customers are accelerating life sciences research, solving complex analytical challenges, increasing productivity in their laboratories, improving patient health through diagnostics or the development and manufacture of life-changing therapies, we are here to support them. Our global team delivers an unrivaled combination of innovative technologies, purchasing convenience and pharmaceutical services through our industry-leading brands, including Thermo Scientific, Applied Biosystems, Invitrogen, Fisher Scientific, Unity Lab Services, Patheon and PPD.
SUBSCRIBE to our Complimentary Publications: