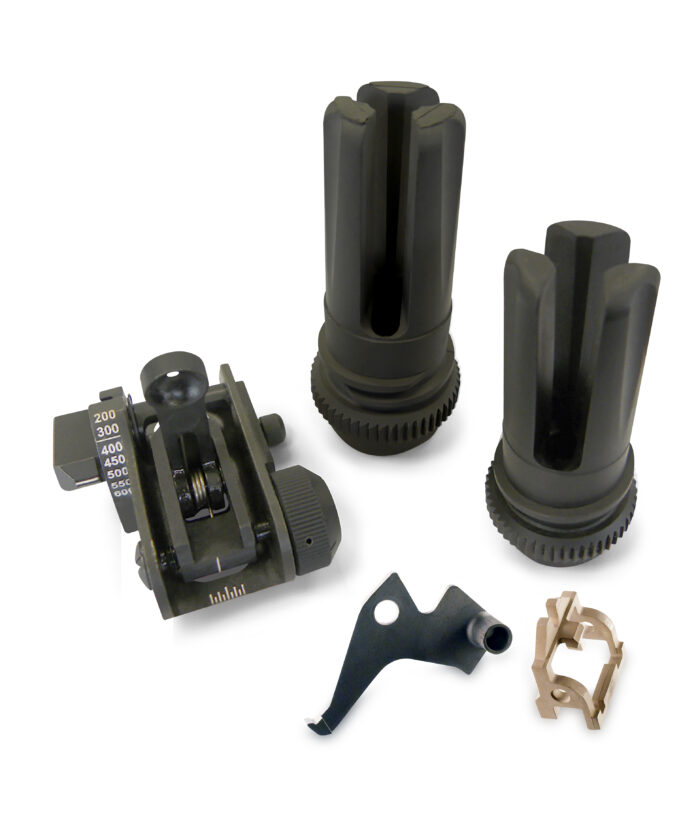 Smith Metal Products has announced it has received the Federal Firearms License (FFL) and adds to its other accreditations that include ISO 13485, ITAR and ISO 9001:2015. This reinforces our quality commitment to producing components with unbeatable levels of precision, strength, and durability, at competitive prices" stated Jim Beyer, Sales Manager at Smith Metal Products.
Smith Metal Products advanced "bridge to MIM" molded parts capability is supported by 3D Binder Jet Metal Printing capability and is designed to help with customer's research and development efforts. This capability is especially desirable for reducing time-to-market developmental programs. It provides form, fit, function and feasibility testing before mass production. In addition to not requiring time-consuming and expensive mold building to evaluate MIM parts, this capability can eliminate and/or significantly shorten lead time from R&D into full volume production. Quick-turn short runs are also available.
Often-times components that require an FFL by the manufacturer also need to be made from High Performance and expensive materials like Titanium and Inconel.  Smith already has experience processing some of these materials and is also willing to develop processes for other high-performance materials as needed. Sometimes MIM parts out of these expensive materials for extensively hollowed out parts can be provided at "near-net shape" for less than the raw bar stock needed for machining parts prior to performing any machining.  
The company operates the latest 3D Binder Jet Metal printing, electric molding machines, continuous and batch debind and sintering furnaces, catalytic debinding systems, 5-axis CNC machining and lathe centers, ceramic kilns, coining, laser etching/engraving and inspection lab. Smith also provides rapid prototyping and a complete array of value-added services including plating, laser welding, heat treatment, surface finishing and polishing, assembly, final pack out and more. Design for Manufacturability assistance is a core belief and is a free service at Smith. The company manages single and multi-cavity, hot runner and unscrewing mold design and builds at local domestic tool shops near the facility.
Smith Metal Products is 100% Employee owned (ESOP) and operates a state-of-the-art 65,000 square foot facility, that is ITAR, ISO 9001:2015 and ISO 13485 certified and holds FFL license. The company's-controlled documentation system assures customers of consistent set-up and repeatability on every production run.