Kistler presents its new 5811A handheld family of easy-to-handle, in-field measurement devices with integrated charge amplifiers: they enable users of piezoelectric sensors to carry out process parameter verification and quality control processes anywhere. Among other innovative features, the 5811A allows the user to directly display the measurement curve. It also includes a recording functionality to save measurement data on the device.
Many different industries rely on piezoelectric sensors to measure mechanical quantities, for example during machine-building or maintenance processes. However, some environments – such as the cramped quarters on busy shop floors or in laboratories, where space is scarce – don't lend themselves to the various conventional systems required for data acquisition, monitoring and visualization. Here the new handheld devices come in.
With the 5811A handheld family, Kistler is replacing its proven 5995A charge amplifier with manual reading and 5493 insulation tester. The new 5811A devices have been optimized to cater to today's more complex needs, offering various additional functionalities combined with unique performance and signal quality.
5811A00 and 5811A01 models: similar but different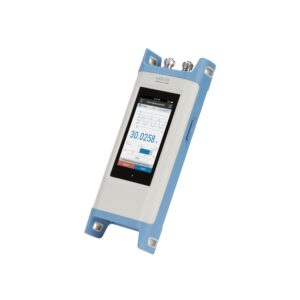 The wide measuring range and high-performance signal conditioning make the 5811A family ideally suited to data acquisition for determining in-situ measuring chain requirements. In combination with the accredited calibration service from Kistler, the new handheld devices can be used as a reference tool to verify the correct sensor operation. To date, the 5811A family consists of two devices – the 5811A00 and the 5811A01– which may look similar but are in fact designed to meet different requirements. In addition to being a charge amplifier, the 5811A00 model can be used as a service tool for testing insulation of piezoelectric measuring chains (sensor and cable) to verify the measuring chain quality.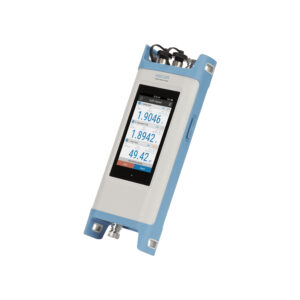 The 5811A01, on the other hand, comes with three channels enabling multi-channel measurements. Thus, besides being a charge amplifier, this model can be used as a monitoring device wherever mechanical quantities are measured with piezoelectric sensors, transmitters and Kistler IO-Link devices.
Both devices feature a rugged, shock-protected housing and have a graphic, touch-operated screen that allows users to configure the device and visualize the acquired measurement data in numerical form, as a bar or y/t graph. Two side buttons allow the main functions to be operated while wearing gloves. At approximately 800 grams, the new devices provide a handy, lightweight alternative to the more fragmented and functionally limited solutions of the past, allowing for hassle-free measurement and signal recording on site – without the need for power sources. Made to withstand rough conditions with IP54 protection against dust and splashing water, they offer a wealth of measurement options and can be adapted to various measurement tasks.
A modern, user-friendly measurement option
The evaluation mode allows periodic tests of a process according to user defined limits. In addition, it provides the possibility of visualizing the measurement signal on a customizable gauge graph. The device can store presets of user-generated measurement configurations, which not only enables a quick exchange between repeatedly executed tasks but also ensures that these tasks are carried out with identical settings, thus yielding consistent sets of data. This enables users to easily compare, investigate and verify results.
The new 5811A handheld devices from Kistler provide a modern, handy solution for users to acquire and visualize data from piezoelectric measuring chains: They offer customizable measurement modes, including a recording functionality, a variety of visualization options and come with a user-friendly design. The devices ensure reliable, comprehensive process parameter verification and allow for quality control processes even in the most cramped of spaces as well as in the field.
SUBSCRIBE to our Complimentary Publications: