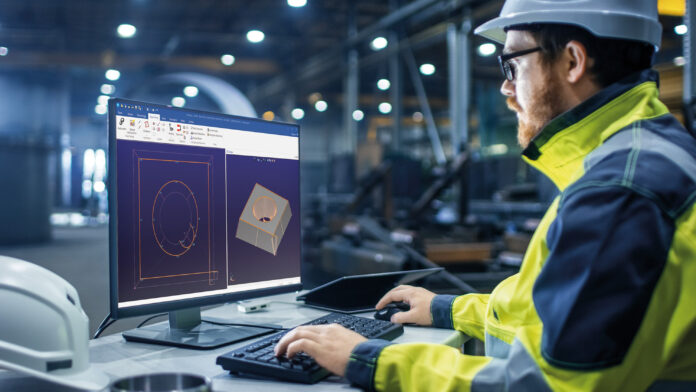 Lantek Systems, Inc., leading provider of software solutions for the sheet metal and manufacturing industries, has announced the launch of a new module for its Lantek Expert Cut CAD/CAM nesting software. The EdgeLine Bevel module is designed to streamline the CNC programming of modern TRUMPF cutting machines, providing a more efficient and simplified process for laser machining and the preparation of components for welding operations.
The EdgeLine Bevel technology offers several key advantages over traditional methods that allow specific beveling techniques to be performed without tilting the laser head, reducing overall processing time, and eliminating the need for separate work center processes. The technology also has a significant impact on the preparation of components for welding techniques by enabling the automatic insertion of chamfers and countersinks of various sizes up to 45°, providing a faster and more efficient process with fewer errors compared to traditional manual methods.
"We are delighted to launch the EdgeLine Bevel module for Lantek Expert Cut," said Mario Rodríguez, Product Manager of Lantek. "This technology represents a major advancement in the field of laser processing and will significantly improve the efficiency and convenience of the manufacturing process. We're confident that our customers will appreciate the benefits of this module and that it will help them to stay ahead of the competition".
The EdgeLine Bevel module is currently available only for modern TRUMPF's laser machines.
About Lantek
Lantek is a multinational that is leading the digital transformation of companies in the sheet metal and metal industry. With its smart manufacturing software, it enables factories to be connected, turning them into Smart Factories. It rounds off its range of services with CAD, CAM, MES, and ERP solutions for companies that manufacture metal parts from sheet metal, tubes, and profiles using any cutting technology (laser, plasma, oxycut, waterjet, shearing, and punching).
Founded in 1986 in the Basque Country (Spain), one of the main European centers of machine tool development, it enables the integration of sheet metal and metal processing technologies with the most advanced manufacturing control software. The company is currently the outstanding leader in its sector thanks to its capacity for innovation and commitment to internationalization. With more than 25,700 customers in over 100 countries and 20 offices in 14 countries, it has an extensive network of distributors with an international presence. In 2020, its international business contributed to 88% of its revenue.