#12674 Panther™ MESH BACK, SELECT LEATHER PALM GLOVES WITH SAFETY CUFF

Galeton, a leading supplier of quality work gloves and personal protective equipment, has recently expanded their popular line of Panther™ Select Leather Palm Gloves to include the #12674 Panther™ Mesh Back, Select Leather Palm Gloves with Safety Cuff.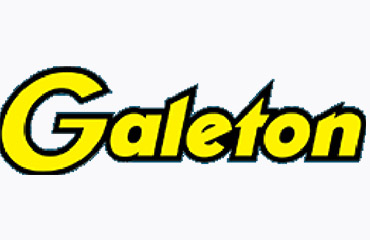 Panther™ Leather Palm Gloves by Galeton are made from select leather so they are strong yet supple. The new Mesh Back keeps your hands cooler and drier in warmer working conditions. To reduce chafing, there is soft padding on the inside of the palms with soft absorbent material. The heavy duty rubberized safety cuff stands up well to abuse. Panther™ Leather Palm Gloves will far outlast regular work gloves while keeping you comfortable throughout your work day.
About Galeton
Since 1908, Galeton has been a leading supplier of fine quality work gloves and personal protective equipment at great prices for manufacturing, commercial industry, construction, contractors, as well as federal, state and local government facilities. Built around its unique product line and legendary customer service, the company continues to expand to meet the growing needs of its customers.
The Galeton catalog and website offer a wide variety of work gloves ranging from premium quality to economy plus a broad selection of exclusive brands and unique products.  Their expansive offering also includes rainwear, high visibility work wear, work boots, disposable apparel, safety glasses, hard hats, respiratory & hearing protection, as well as other personal protective equipment all designed to help keep the worker safe, comfortable and productive on the job.
For more information visit www.galeton.com.