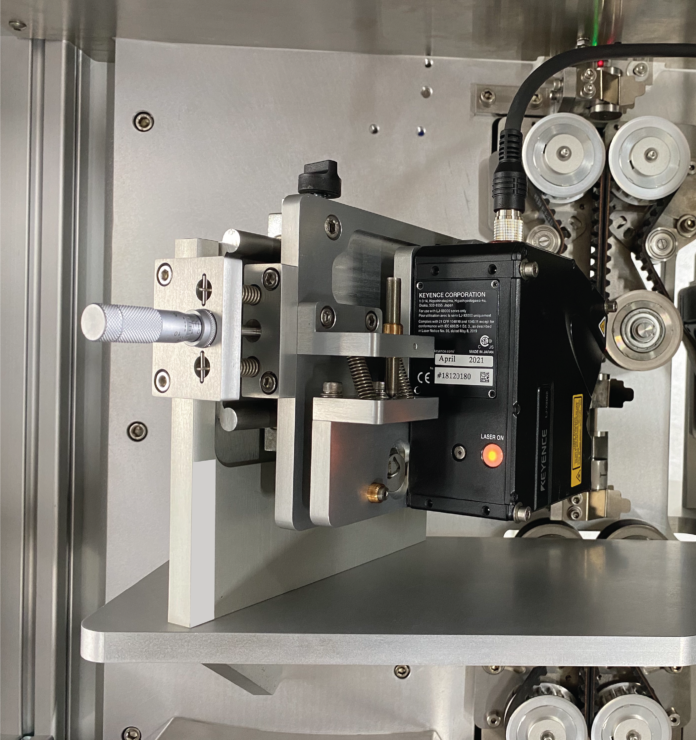 Bold Laser Automation, Inc. of Bedford, NH USA, announces its CTIS1010 series for 2D/3D critical inspection system for manufactured medical, aerospace, and automotive tubing components. This platform inspects for defects such as voids, extrusion defects, and contamination as well as quality measurements such as length, diameter, fluidic ports, attached features, or machined notches, through accurate inline measurement, utilizing Keyence LJ-X8000 series 2D/3D sensors.
"Hiring skilled QA/QC staff is nearly impossible in this economic climate, especially if such employees end up in a complicated and tedious inspection task. Our measurement tools group has developed a core set of capabilities to leverage Keyence Sensors into turnkey semi & automated inspection platforms. These inspection tools supplement workforce hiring issues while increasing inspection quality and speed for critical medical devices, aerospace, microelectronics, and precision microfluidic devices." Said Todd Lizotte, President, and CEO of Bold Laser Automation.
Equipped internally with a caterpillar drive, options for the CTIS1010 include go / no go inspection with sorting using a flipper trough. The LJ-X8000 Series in our CTIS1010 platform can be adapted to inspect any target shape such as cylindrical objects, square and round tubing, and more. Other features include a cylindrical lens for reliable reflections, a large aperture lens to increase received light intensity, and high-resolution CMOS for high-resolution measurements.
At Bold Laser Automation, Inc, we only aim to provide the highest quality turnkey systems and platforms to help our clients achieve and succeed in their industry. By ensuring cost-effective results, customers can rely on the Bold team to deliver solutions for whatever your need may be.