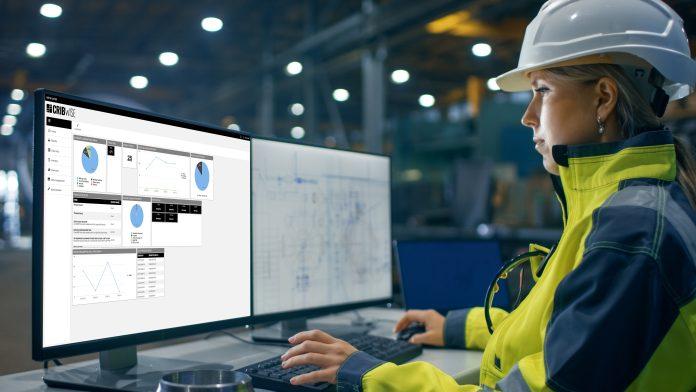 CRIBWISE, a leading provider of tooling inventory management software, has seen a 50% increase in its active licences since November 2022. The company is pleased to announce that it now has 1,500 active licenses with SME and Enterprise manufacturers, machine shops and precision engineering operations across the globe.
Selling mainly through reseller partners, CRIBWISE has good global coverage with reseller and support partners in India, China, the UK, Sweden and Brazil. In addition, the company has just signed an agreement with a new reseller partner in Canada, CAM Solutions Inc., and more are in the pipeline.
Formula for success
The success of CRIBWISE, an offshoot of the global Sandvik Group and its Manufacturing and Machining Solutions business area, is down to the company's focus on software that directly addresses a common challenge on the production floor – the time, administration and management associated with effectively managing stocks of tooling and other inventory. CRIBWISE offers its customers fast gains in productivity, efficiency and cost reductions. The software is favored for being easy to use, offering detailed real-time reports and data, and ability to integrate with leading tooling and storage system solutions.
Joakim Johansson, Head of CRIBWISE, comments: "Our priority here at CRIBWISE is to help manufacturers take control of their tooling inventory and related processes, to cut costs and improve efficiency. The fact that we have seen our active licenses increase by 50% in the last year alone shows that more and more manufacturers are embracing digital solutions and recognizing the benefits and fast returns that our software can deliver. We're thrilled to be growing our global reseller network to meet this demand and we're continually listening to our customers and investing in the development of innovative features."
An example of this innovation includes CRIBWISE's Stock Optimization add-on feature, which uses Artificial Intelligence to optimise tooling and consumables stock levels and automate and streamline purchasing. CRIBWISE is also working with industry-leading storage and integration partners to offer customers a total management and storage solution. The company recently unveiled partnerships with Zoller TMS and Modula in this area, with more in development.
About CRIBWISE
CRIBWISE is a tooling inventory management software built on the latest technology. Part of Sandvik Group, we help businesses to take control of their cutting tool inventory, consumables and small parts and related processes within the manufacturing sector. CRIBWISE is part of the tooling business area of the Sandvik Group, a high-tech global engineering group. Sandvik brings together more than 150 years of manufacturing expertise with the latest developments in digital technologies.
SUBSCRIBE to our Complimentary Publications: