Control Micro Systems Introduces Laser Marking for High Speed Extrusion Lines
Higher laser powers and faster beam-steering systems provide advances in laser marking on extrusion lines
Control Micro Systems, Inc. recently reengineered its line of laser marking systems designed specifically for integration with high speed extrusion lines. Plastics extrusion is a high-volume manufacturing process in which raw plastic is melted and formed into a continuous profile. Extrusion produces items such as pvc pipe/tubing, weather-stripping, fencing, deck railings, window frames, plastic films and sheeting, thermoplastic coatings, and wire insulation. Many extrusion lines require marking of product identification information, product sizing, compliance with government regulations and traceability identifiers. The marking technology must be permanent, high-speed, preferably without inks or other additives, and capable of operating 24/7.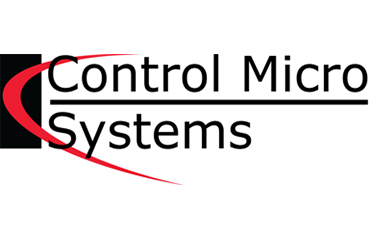 Control Micro Systems has developed a system platform that can be equipped with either a CO2 laser source (10,640nm), Ytterbium fiber (1,064nm), frequency-doubled Nd:YVO4 (532nm) or frequency-tripled NdYVO4 (355nm UV) laser source to mark virtually any plastic chemistry or color. Control Micro Systems control software and optics system has demonstrated marking of text, graphic images, machine readable 2D matrix and barcodes at extrusion speed in excess of 800 feet per minute.
Control Micro Systems has installed extrusion line laser marking systems globally including the production of polyethylene irrigation tape, rigid pvc gas lines and medical tubing.
About Control Micro Systems, Inc.
Founded in 1983 as an early innovator in software controls development, Control Micro Systems grew rapidly into being a supplier of complete industrial laser systems.
Control Micro Systems built its reputation on providing industry-leading solutions for laser-based applications. This capability includes automated/robotic part handling along with vision/validation. We have a large global installed base dealing with a wide variety of materials and applications from R&D to high volume manufacturing.
Control Micro Systems is a leading supplier of laser machine tools for marking, engraving, cutting, drilling and welding applications. CMS has been providing full turnkey systems to global electronic device, semiconductor, commercial, automotive, aerospace and medical device markets since 1983.
For more information, please visit www.cmslaser.com.