Larson Electronics Offers Expansive Inventory for Remote Locations
Remote locations pose a myriad of struggles with power supply and lighting availability. At Larson Electronics, we realize that you don't always have access to robust power and light needed for maintenance or repairs. That's why we offer an impressive lineup of power substations, power distribution systems and light plants that will give you all you need to keep your investments running so you don't lose control of the tasks at hand.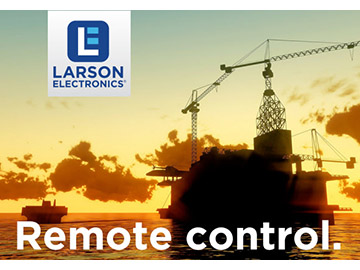 Give us a call today and let us give you a quick quote on our expansive inventory of options. And if for some reason, we don't have what you are looking for, we'll customize any product to meet your exact specifications.

About Larson Electronics
Larson Electronics manufactures and distributes a wide variety of three phase and single phase portable power distribution systems. From skid mounted temporary power distribution substations to dolly cart mounted transformers, these power distribution panels are designed for use in construction, industrial, military, and offshore applications.
Not see what you're looking for? Larson Electronics can custom build portable power distributions to meet the customer's specs. Customization options include input and output voltages, transformer size, panel arrangement, and outlet offerings. We offer portable transformers ranging from toolbox size transformers, to dolly cart style portable distribution panels, to full size temporary power substations with locking casters and skid pockets.
Examine the full range of portable power distribution products by visiting www.larsonelectronics.com.