PMA, MetalForming Magazine to Hold Conference on Latest Servo-Press Technology Developments
The Precision Metalforming Association (PMA) and MetalForming magazine, PMA's flagship publication, announces the Servo Press Technology Experience, October 5-6, 2016, in Nashville, TN. This new conference will provide information about state-of-the-art servo technology used in presses, transfer systems, coil-feed lines and more. Aimed at engineers and technicians working in metal-forming plants, the event will feature technical presentations and case studies describing how modern servo-based equipment can help metal stampers improve productivity and quality.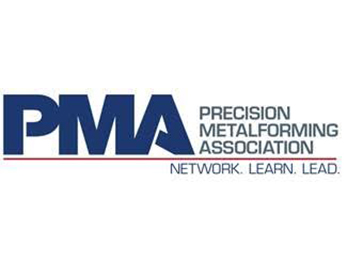 Day one of the conference will focus on servo-press technology, and include scheduled breakout sessions with leading suppliers of servo presses. Here, attendees will have the opportunity to network with industry thought leaders and gain unique insights into how this technology is leading the evolution in the metal-stamping industry, and where the technology is headed.
Day two of the conference turns attention to transfer systems, coil-feed lines and other servo-based technology prevalent in pressrooms today. Attendees will learn how these systems work in unison to lead stampers to increased performance and profitability.
About PMA
PMA is the full-service trade association representing the $137-billion metal-forming industry of North America—the industry that creates precision metal products using stamping, fabricating, spinning, slide forming and roll forming technologies, and other value-added processes. Its nearly 900 member companies also include suppliers of equipment, materials and services to the industry. PMA leads innovative member companies toward superior competitiveness and profitability through advocacy, networking, statistics, the PMA Educational Foundation, FABTECH and METALFORM Mexico tradeshows, and MetalForming, Fabricating Product News and 3D Metal Printing magazines.
For more information, visit www.metalformingmagazine.com/servo or www.pma.org.