In an effort to strengthen relationships and drive strategic growth, Phillips 66 Lubricants, one of the largest finished lubricants suppliers in North America, today announced it will consolidate its Lubricants portfolio into two brands, Phillips 66® and Kendall® Motor Oil, beginning July 1, 2016. According to the company, transitioning away from a tri-branded strategy will help to elevate the profile of Phillips 66 Lubricants as a national lubricants supplier and better position it for the future. As a result of the consolidation, Phillips 66 Lubricants will optimize its product portfolio mix and develop a full line of lubricants products for every need under the Phillips 66 brand.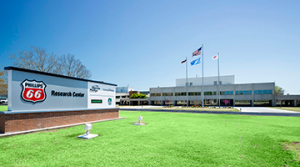 "We believe this new direction will help to build long-term equity for our brands and enable us to compete more aggressively in the marketplace," said Bryan Faria, Manager, Finished Lubricants. "Consolidation simplifies the brand portfolio, while also allowing us to increase marketing support for two distinct brands. We're committed to building strong brand awareness and focusing our efforts to have greater impact and be more efficient overall."
The consolidation affects only Phillips 66 Lubricants business; Phillips 66, Conoco® and 76® fuels brands will remain intact.
About Phillips 66 Lubricants
Phillips 66 is a diversified energy manufacturing and logistics company. With a portfolio of Midstream, Chemicals, Refining, and Marketing and Specialties businesses, the company processes, transports, stores and markets fuels and products globally. As one of the largest finished lubricants suppliers in the U.S., Phillips 66 Lubricants is known for manufacturing and marketing high-quality base oils and sophisticated formulations in four lubricant brands: Phillips 66®, Conoco®, 76® Lubricants, and Kendall® Motor Oil. These premier products reach across every key market sector, including automotive, trucking, agriculture, aviation, power generation, mining and construction.
For more information, visit www.phillips66lubricants.com.