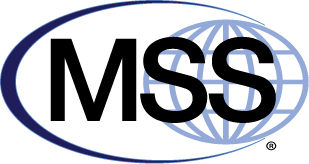 The Manufacturers Standardization Society (MSS) of the Valve and Fittings Industry announces that SP-109-2022, Weld-Fabricated, Copper Solder-Joint Pressure Fittings, has been revised and published by MSS.
Standard Practice (SP)-109 has served the industry for over 31 years; covering factory-made, weld-fabricated, copper pressure fittings in nominal sizes 1/4 through 12. Included in this Standard Practice are: Pressure-temperature ratings, Abbreviations for end connections, Size and method of designating openings of fittings, Marking, Material, Weld specifications, Laying lengths, Inspection tolerance, Alignment, Testing and Gauging.
SP-109 continues to be maintained under the consensus of MSS Technical Committee 201, Non-Ferrous Fittings and Flanges.
The revised Standard Practice, MSS SP-109-2022, is now available from authorized U.S. and global distributors. It has been published in an electronic version (PDF) and in book format.
About MSS
The Manufacturers Standardization Society of the Valve and Fittings Industry, Inc. is a non-profit technical association organized for development and improvement of industry, national and international codes and standards for Valves, Valve Actuators, Valve Modifications, Actuator Mounting Kits, Pipe or Tube Fittings, Flanges, Pipe or Tube Hangers and Supports, and Associated Seals, Springs, Spring Washers, and Fasteners. Since its establishment in 1924, MSS has been dedicated to developing voluntary standards for national and global application, in cooperation with other standardizing bodies and regulatory authorities.
MSS is an American National Standards Institute (ANSI)-accredited standards developer.
"Technical Voice of the Industry"® for Over 99 Years