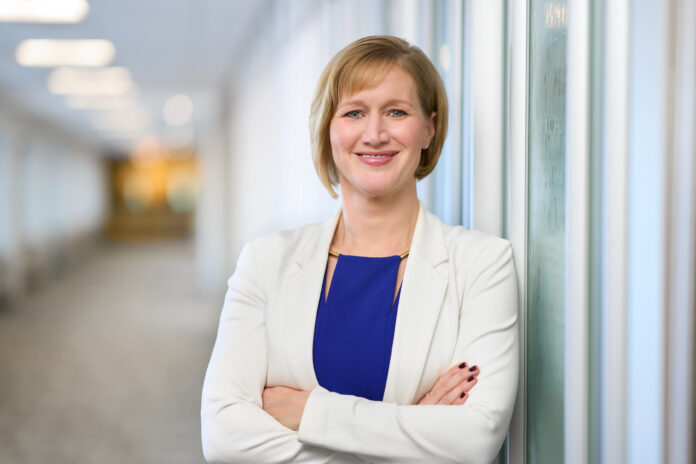 Ingersoll Rand Inc. (NYSE:IR), a global provider of mission-critical flow creation and industrial solutions, announced that Jennifer Hartsock has been appointed to its Board of Directors, effective January 1, 2023.
Hartsock is an industry-recognized digital executive with international experience and proven success leading global technology organizations. She currently serves as the Chief Information and Digital Officer at Cargill, Inc., a privately held American corporation that provides products, services and insights to food, agriculture, financial and industrial customers in more than 125 countries. Hartsock manages the company's global technology portfolio, which includes developing and executing technology, digital and data strategies to enable Cargill's key growth priorities.
Prior to joining Cargill, Hartsock served as Chief Information Officer and was a member of the executive leadership team at Baker Hughes. While there, she also led the Digital Technology team that was responsible for delivering digital connectivity of devices and other technologies to enable connected customer solutions. Earlier in her career, she served as Chief Information Officer at Cameron International and spent 17 years with Caterpillar Inc., during which she served as Group Chief Information Officer for its Construction Industries segment. Hartsock holds a bachelor's degree in applied computer science from Illinois State University.
"I am pleased to welcome Jennifer to our Board," said Ingersoll Rand Chairman of the Board of Directors and Chief Executive Officer Vicente Reynal. "With Jennifer's appointment, we continue to add board members who bring diverse experiences and perspectives that align with our strategic imperatives. Jennifer's proven digital transformation leadership closely aligns with our focus on expanding our product and service innovation in the areas of digitization and IIoT. Her deep understanding of global manufacturing and broad industrial technology experience will support our expansion into sustainable end markets and growth through strategic acquisitions. I look forward to the positive impact I know she will have on our company as we continue leveraging our compounder model to drive growth."
About Ingersoll Rand Inc.
Ingersoll Rand Inc. (NYSE:IR), driven by an entrepreneurial spirit and ownership mindset, is dedicated to helping make life better for our employees, customers and communities. Customers lean on us for our technology-driven excellence in mission-critical flow creation and industrial solutions across 40+ respected brands where our products and services excel in the most complex and harsh conditions. Our employees develop customers for life through their daily commitment to expertise, productivity and efficiency.